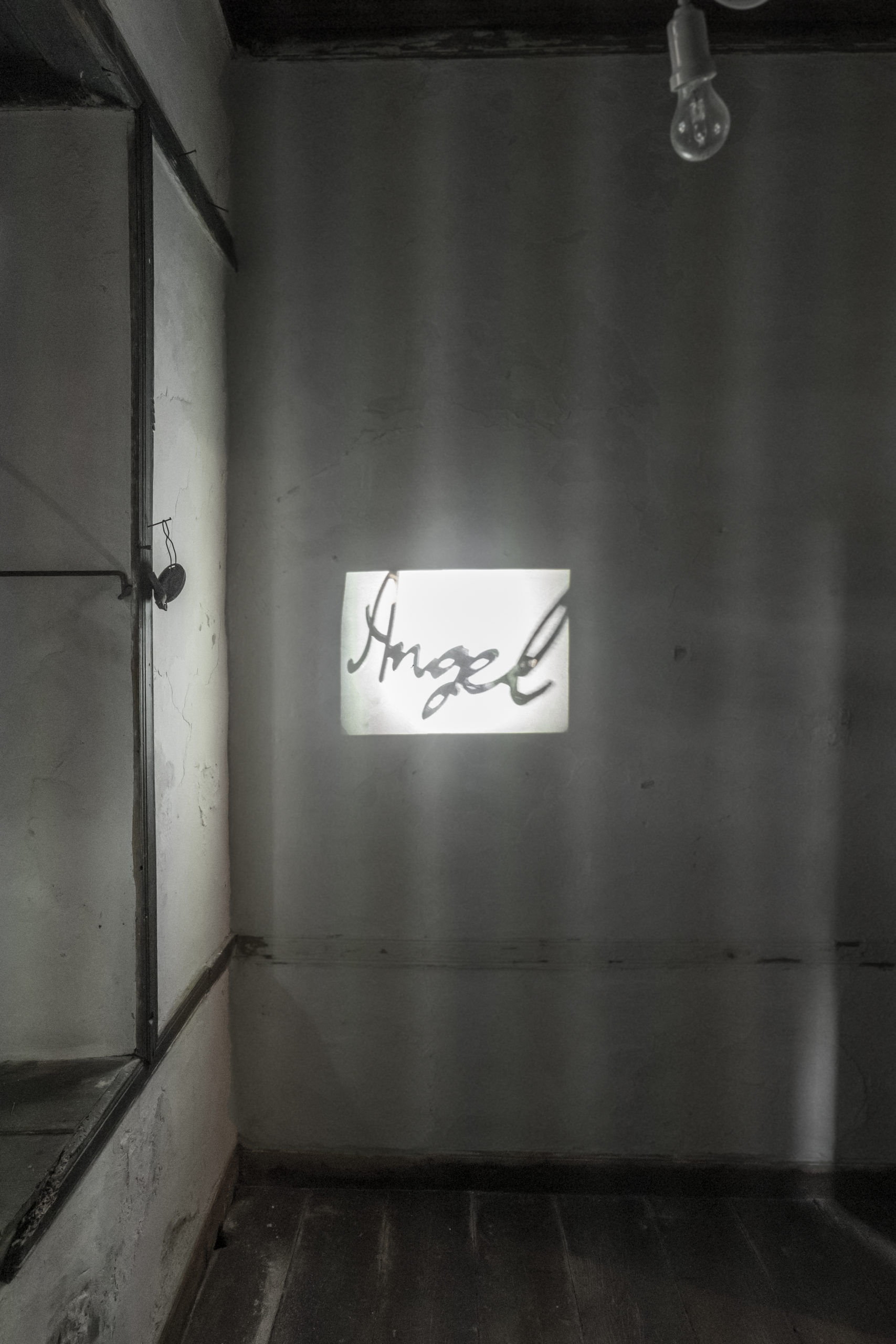 Anna Franceschini, Sofia Stevi, Iris Touliatou
Spaces and path / χώροι και διαδρομή
septembre 21-24, 2022 – Kastellorizo
L'exposition Spaces and path, Anna Franceschini, Sofia Stevi, Iris Touliatou, pourrait être à la fois, la ponctuation finale de l'épopée guidée par Cristiano Raimondi, ainsi que la mise en espace d'une correspondance fluide et ouverte entre Sofia et Cristiano, jusqu'à Casa dell'Ulivo à Kastellorizo.
Silvia Fiorucci et Società delle Api ont initié et accueilli plusieurs collaborations entre artistes cette saison, de leur espace d'exposition à Monaco, Le Quai, avec le solo show song without an ending de Sofia Stevi, à l'invitation annuelle à Grasse. 
Le projet s'est orchestré naturellement.
–
July 2022 
Dear Sofia, 
I would like to bring the two large paintings you made especially for Le Quai, Monaco to Kastellorizo. I would love to have them sailing with me on the Suhail, bringing them back to the land where they were created. I dream of being able to travel the seas with this treasure and return it to the island that Silvia loves so much and for which she is dedicating a large part of her life. I wish this story could continue here in Megisti and it would be nice if you could take over this new project that could take place in the Casa dell'Ulivo, the exhibition space that Silvia and I have created here, the outpost of Europe and gateway to the East. 
–
Dear Cristiano, 
It is an elevating feeling; the two large paintings–that we somehow made together–sailing the same waters (with you!) that they flew above before coming back to Greece where they were born. I will bring with me two other works, I want to share the space of Casa dell'Ulivo with Anna and Iris, two artists that I like the idea of our works to be close to each other. My thoughts are about connecting and sharing, something that Silvia and you do so well. So this presentation, the next chapter of the story that takes part in Megisti, is a gift with love, for Silvia and you! 
–
Dear Sofia, 
Thank you very much once again for your kind invitation to partake in a show with you and Iris. I'm glad you appreciate Angel. It also recalls what Silvia told us about the ghost presence in her house, a protective spirit which is vigilant and happy she is there. The script Angel that you see in the video is the name of a machine, actually, which I found in a factory where they produce equipment for laundry. The movement is the result of a quick camera movement repeated in a loop, to give the impression of this constant angelic dynamic presence. The video was originally shot on 16mm film and transferred to digital.
See you soon in Kastellorizo. Anna 
–
Dear Sofia, 
Emotional Infinity is an installation and sound piece consisting of oscillating fans and replicated keys. It was made essentially out of need to reproduce infinitely, the subtle sound of clinging keys, when one opens a door. The keys attached on the metal grid of the fan, are copied with the permission of their owners and through informal contracts of friendship, trust and confidence, from various households and a network of strangers, family, friends, neighbours, etc. As its title also suggests, the piece functions as a loop and an endless repetition, however every iteration of the piece uses a different number and context of fans and keys, making its consistency and amplification variable. Emotional Infinity performs on the public and intimate, on the inner and outer, and also produces wind and certain temperature, that can affect hormones and rational thinking. The installation can be composed by one single fan or a certain number of fans, as many fans a room or its energy source can hold. The fans can be acquired from a local or second hand market economy, and /or borrowed or loaned for the time of the installation. The fans can be of any colour, size, table, wall, or pedestal, in the only condition that they are oscillating. House keys belonging to a network of family, friends, neighbours and strangers, are duplicated in the closest key shop. Each iteration of the piece is composed by new set of keys which relate to the site in which the piece is shown. An informal agreement between the key owners and the artist is made, stating that the copies acquired, are going to be used solely for exhibition purposes and that they are added in overgrowing archive of key duplicates.
Much love, Iris