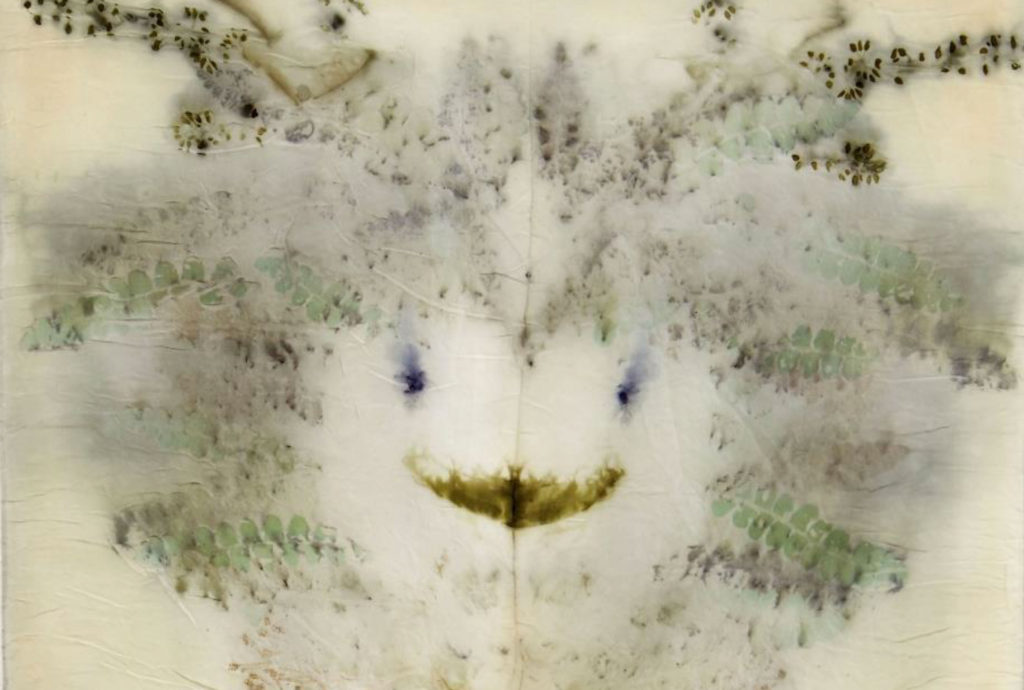 Chiara Camoni
The Right Measure
Residency
June 22-July 7, 2019 – Grasse
Together with art historian and curator Cecilia Canziani, Chiara Camoni has initiated a project titled The Right Measure, in which they imagine the residency as a book, divided in chapters: each chapter correspond to a two-days workshop. Each session included a hands-on practice (in this case on vegetal printing), and a series of lectures linked to the practice and a conference, lead by an external expert. Each meeting implemented an already existing bibliography, drafted together by the artist and the curator.
Vegetal printing uses flowers and leaves with dyeing properties to make direct imprints on fabric. The process is long, involves several steps, and is largely unpredictable: it's always a surprise. Sometimes all the work is developed through workshops with other people in different places. In this case, the workshop vegetal printing captured images and emanations at the location, surrounding the Società delle Api's residency in Grasse (FR), its colors and essence. Developed first by the artist, the project opened up to a workshop. The various experiences were collected and shared in a series of exhibitions and a publication.
Chiara Camoni (Piacenza, 1974) lives and works in Fabbiano, Tuscany. After graduating in Sculpture from the Accademia di Belle Arti in Milano, she worked for some years at the Natural Sciences Institute in Napoli. Together with artist friends she founded MAGra – the Museum of Contemporary Art of Granara, where she curates exhibitions and leads workshops. She was part of the Vladivostok group for artists' rights. With art historian Cecilia Canziani, she is currently developing a series of seminars entitled La Giusta Misura at Murate Progetti Arte Contemporanea in Florence. Her recent shows include: Zenzic, with Anna Barham, curated by Caterina Avataneo, Arcade Gallery, London; Sisters, MIMA – Middlesbrough Institute of Modern Art, Middlesbrough; La Vita Materiale. Otto stanze, otto storie, curated by Marina Dacci, Palazzo da Mosto, Reggio Emilia; Il disegno del disegno curated by Saretto Cincinelli, Museo Novecento, Firenze.