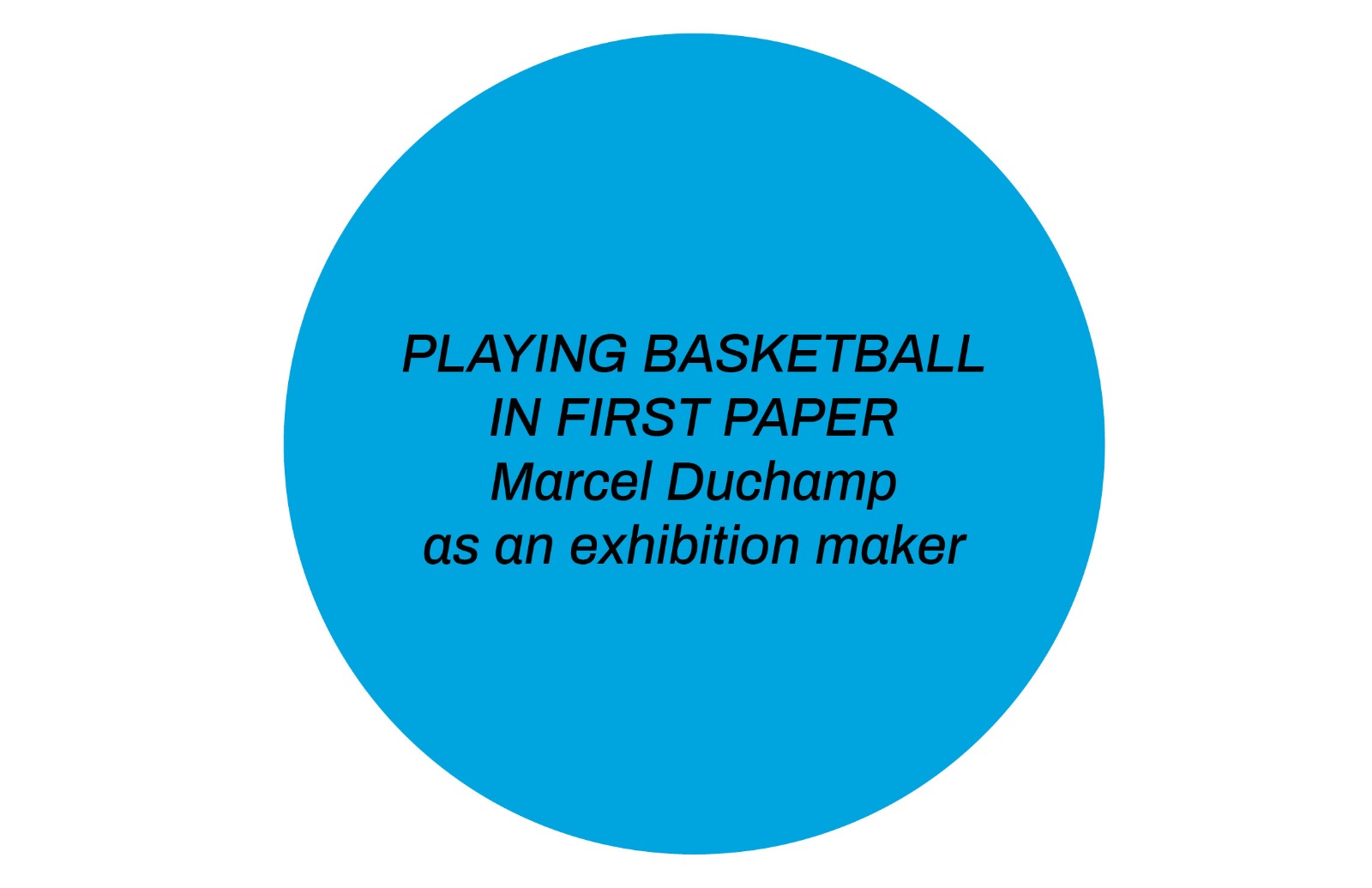 A Talk by Eva Fabbris
March 10, 2022 – Monaco
On March 10, 2022, the exhibition space of the Società delle Api in Monaco, Le Quai, founded by Silvia Fiorucci, hosted the talk Playing Basketball in First Paper. Marcel Duchamp as an exhibition maker, held by Eva Fabbris, exhibition curator at Fondazione Prada, Milan.
For Marcel Duchamp, the work of art becomes such in the space and time of the exhibition. This happens not for mechanisms linked to celebration or musealization, but because precisely in that place and at that moment the works come into play, show themselves, seduce the viewers by winking and overwhelming them by proposing new points of view on the world. The inventor of the ready-made activated this idea by realizing exhibitions together with the Surrealists, which Eva Fabbris discussed and recounted in this talk, offering new perspectives and insights into installation art and curatorship.
March 10, 2022
H 12:00
Le Quai
8, Quai Antoine 1er Monte Carlo, Principauté de Monaco
Eva Fabbris (1979) lives and works in Milan. She has been Exhibition Curator at Fondazione Prada since 2016. After receiving her PhD in Humanistic Studies, she has worked in several curatorial departments of Italian museums (Museion, Bolzano; Galleria Civica di Trento); independently, she has curated and organized exhibitions and conferences in Italian and European institutions, including Madre in Naples, Fondazione Arnaldo Pomodoro in Milan, Nouveau Musée National de Monaco, Triennale di Milano, Fondazione Morra in Naples, and Galerie de l'erg in Brussels. As a guest-lecturer she has given conferences and conversations in various institutions including the Centre Pompidou in Paris, the Daimler Foundation in Berlin, HEAD in Geneva, GAM in Turin, and numerous Italian universities. She teaches at NABA, Nuova Accademia di Belle Arti in Milan and writes in magazines such as Mousse Magazine, Cura, L'Officiel Art, Icon Design, and Flash Art. She is editor of several artist monographs, including those dedicated to Diego Marcon (Lenz, 2021), Yervant Gianikian and Angela Ricci Lucchi (Humboldt Books 2017), and Paul Sietsema (Mousse Publishing, 2016). Her research as an art historian focuses on figures and moments of critical heterodoxy in modernism, as exemplified by her historiographical work on Gene R. Swenson and her ongoing study of pataphysics, "Ubu nel teatro italiano: alcune messe in scena del capolavoro di Jarry tra transdisciplinarietà e transnazionalità," winner of the 10th Italian Council in 2021.