Bookshop–Opening
April 14, 2022 – Monaco
"All the design objects we selected for Le Quai's bookshop, made by some of the most interesting designers on the international scene, have a special meaning for us: the colors echoing our spirit, the research on sustainable materials, the functions that mark our simplest and daily actions transforming them into an original, more conscious act. They are beautiful and useful things that inspire new thoughts: we are very happy to share them."
Silvia Fiorucci, President of Società delle Api
Le Quai takes the opportunity offered by the opening of the Sofia Stevi show to inaugurate its new bookshop featuring a focused selection of books and design objects. Reflecting the multidisciplinary approach that characterizes the space and mission of Società delle Api, the bookshop intends to provide common ground for all artistic practices in embracing every area of contemporary creative production.
Design objects, selected by Silvia Fiorucci together with curator Annalisa Rosso, include the most interesting international designers chosen for their special affinity or for their participation in the Società delle Api. The fruit of thorough research in colors, materials, and shapes, despite their apparent simplicity, all the articles on sale are capable of stimulating refreshingly new insights.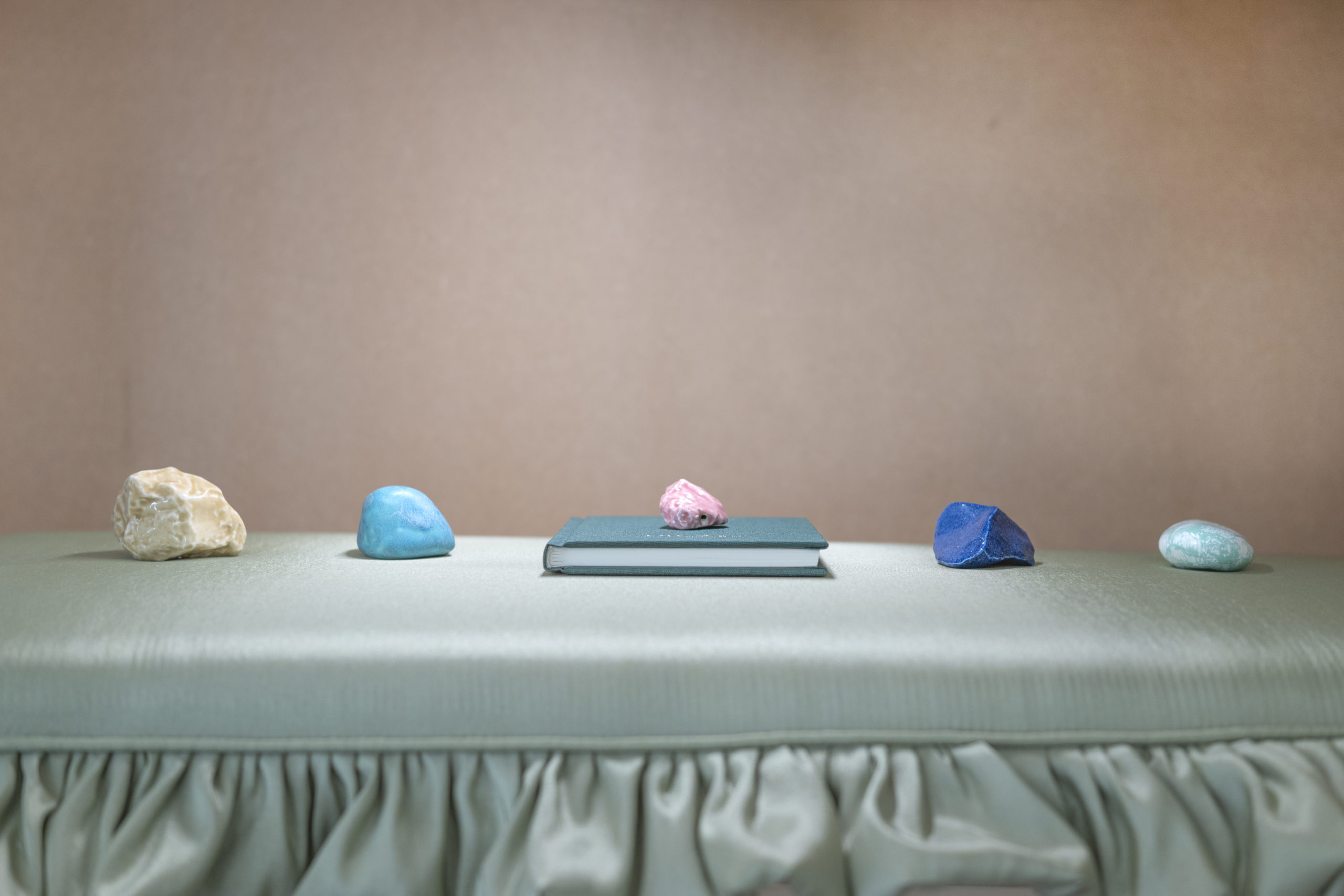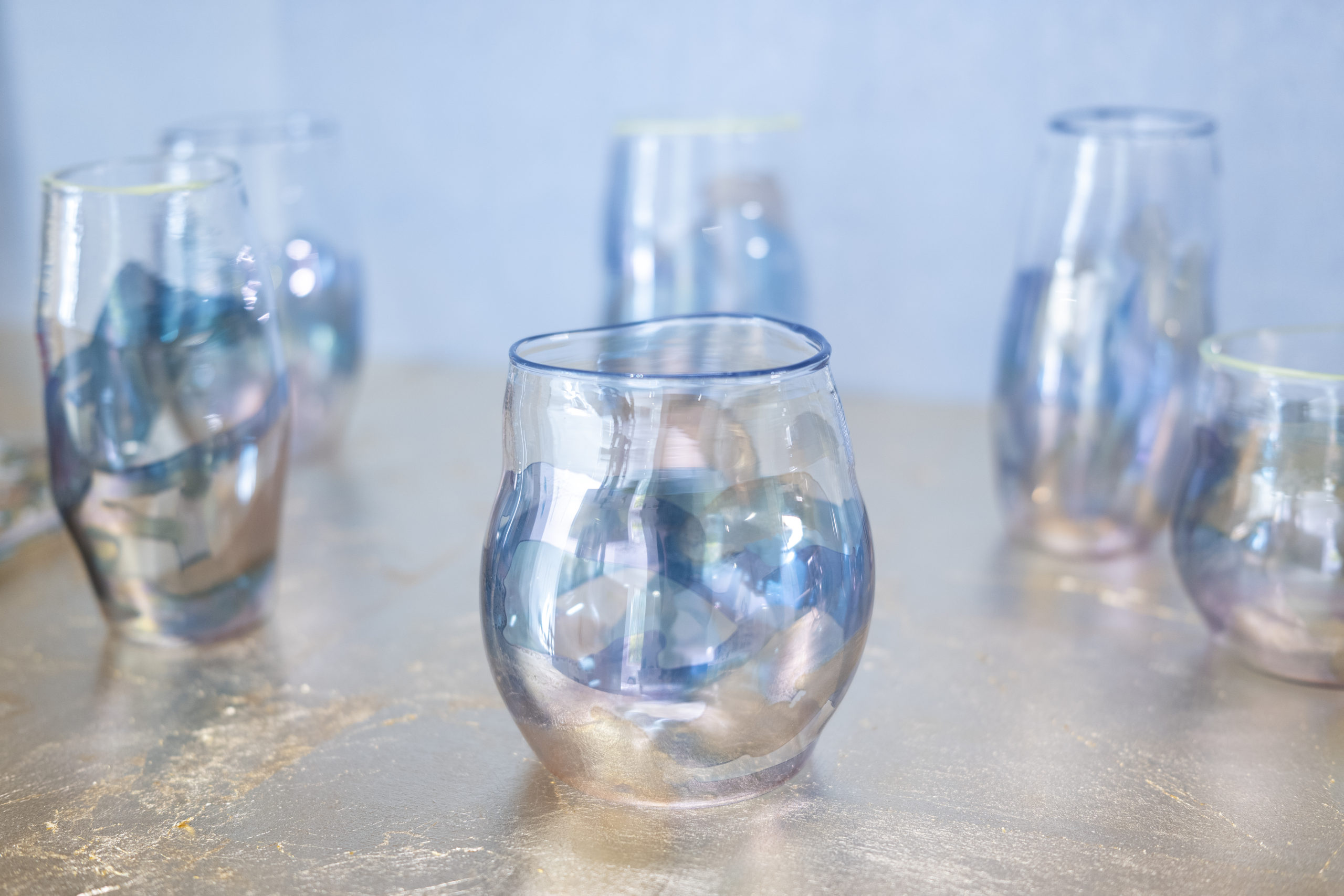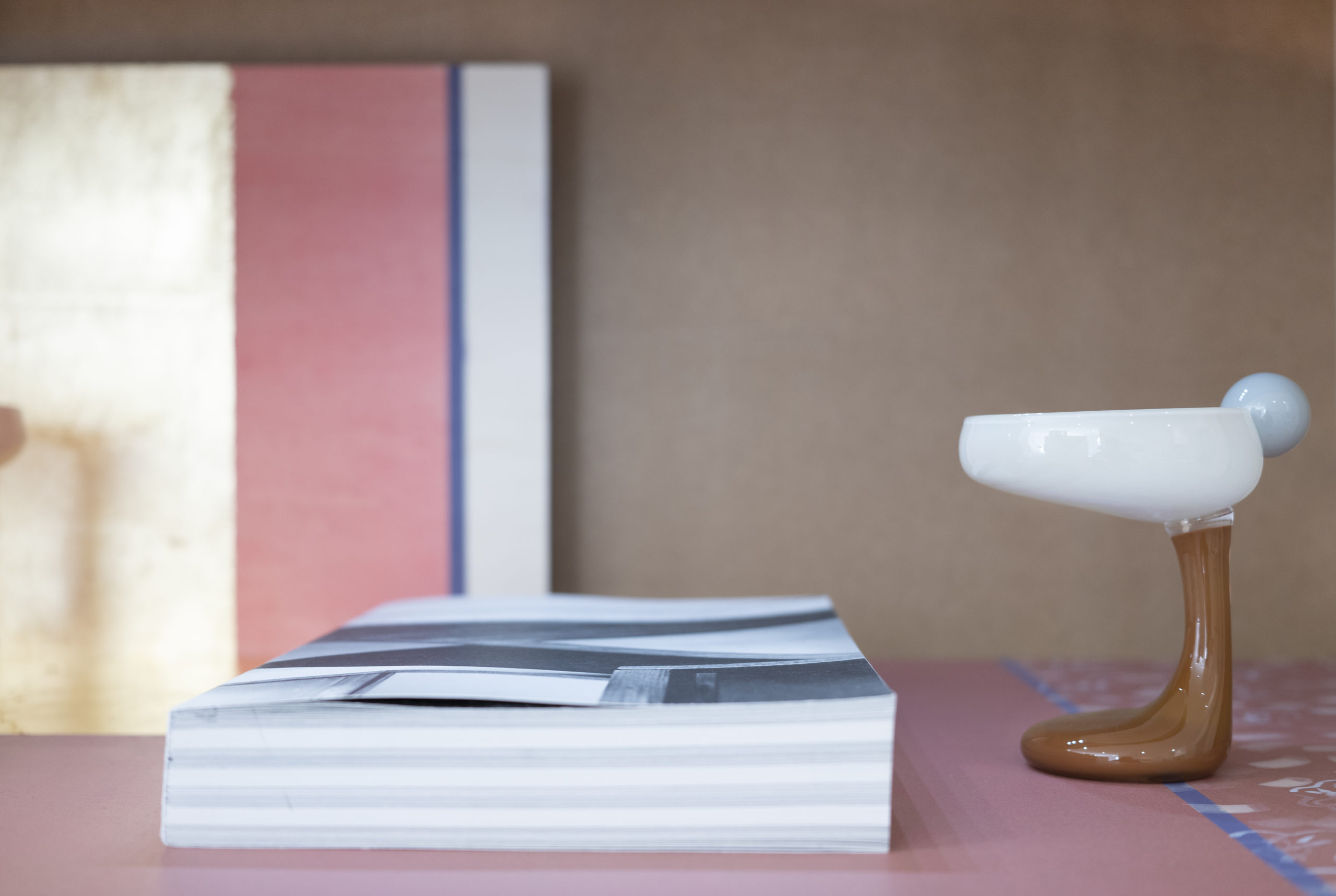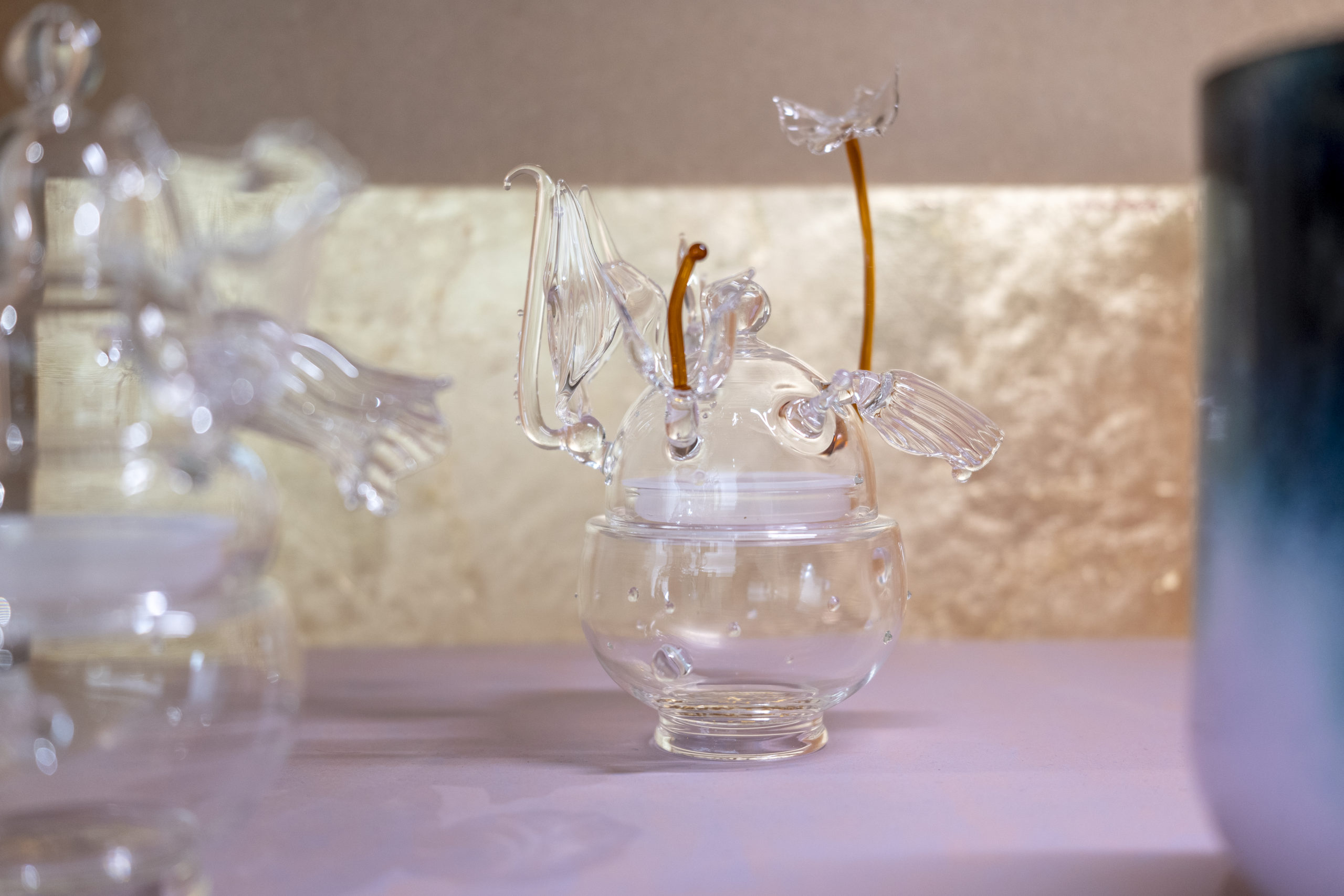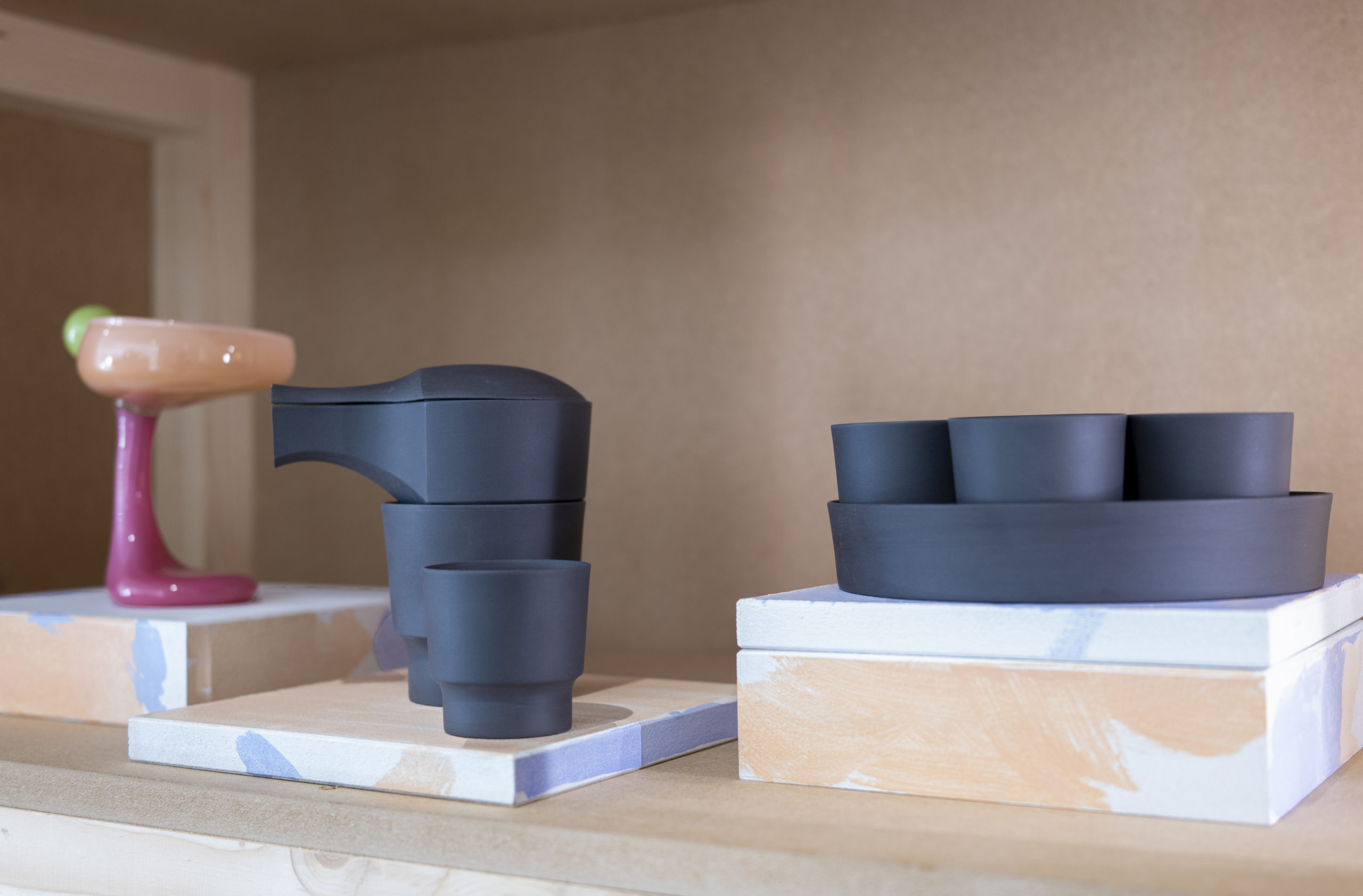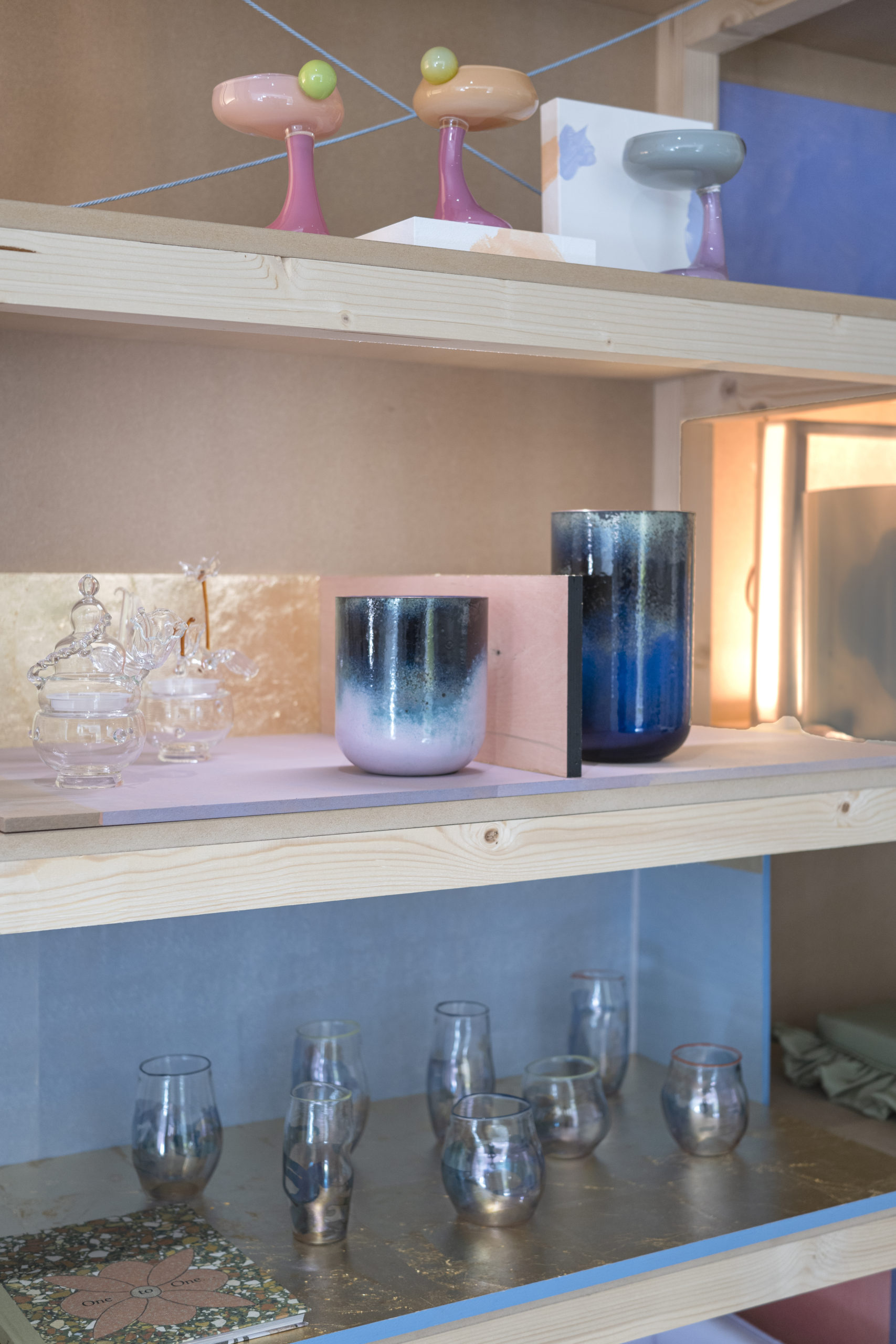 Many of these designers have been collaborating with the Association for some time, among them, Valentina Cameranesi Sgroi, who was responsible for the creative and scenographic set-up of the bookshop and, for the occasion, will present her selection of vases together with the first design edition of the Società delle Api, honey jars inspired by the Moulin des Ribes. French duo Superpoly, with their imaginative pieces inspired by the Mediterranean, and designer Julie Richoz, who will present a limited edition of blown glass vases created in collaboration with Nouvel, also actively collaborate with the Association. Some works, in fact, are directly linked to other Association projects, such as the Set of Stones made by Studio Brynjar & Veronika, which employs forms and materials already used at the 4Rooms show in Kastellorizo, or those by the Italian studio Zanellato/Bortotto, whose copper vases continue the investigation on color and traditional processing previously adopted for the 5Rooms project at Moulin des Ribes. Other objects on display include: glass sets by designer Helle Mardhal, a tea set by Aldo Bakker, Doorstopsby Diego Faivre, made from waste materials, hand-painted glasses by Jochen Holz, aluminium vases by Soft Baroque, Box by Marco Guazzini, clearly inspired by traditional Japanese architecture, and Bethan Laura Wood's hooks. All these objects are part of a wider vision that revisits simple shapes and materials in order to propose unique new interpretations, thus hinting at the creation of a fluid, constantly evolving collection.
The choice of books covers generations of artists and formats, and runs from historical essays to magazines, from artists' books to monographs dedicated to design and architecture. This selection aims to highlight the broader cultural context in which artists and designers operate, their masters and kinship with other scholars and interpreters of the contemporary scene. On the shelves of the bookshop, Carla Lonzi converses with Élisabeth Lebovici, Éliane Radigue's sounds comment on Tacita Dean's landscapes, Jesper Just's bodies decompose in the three-dimensionality of an Umberto Riva house, while Guy de Cointet and Wolfgang Stoerchle redefine our Californian imaginary. As bees do themselves, visitors are given the chance to gather and bring home with them symbolic parts of Società delle Api activities, knowledge, and experience in the form of design objects and books.