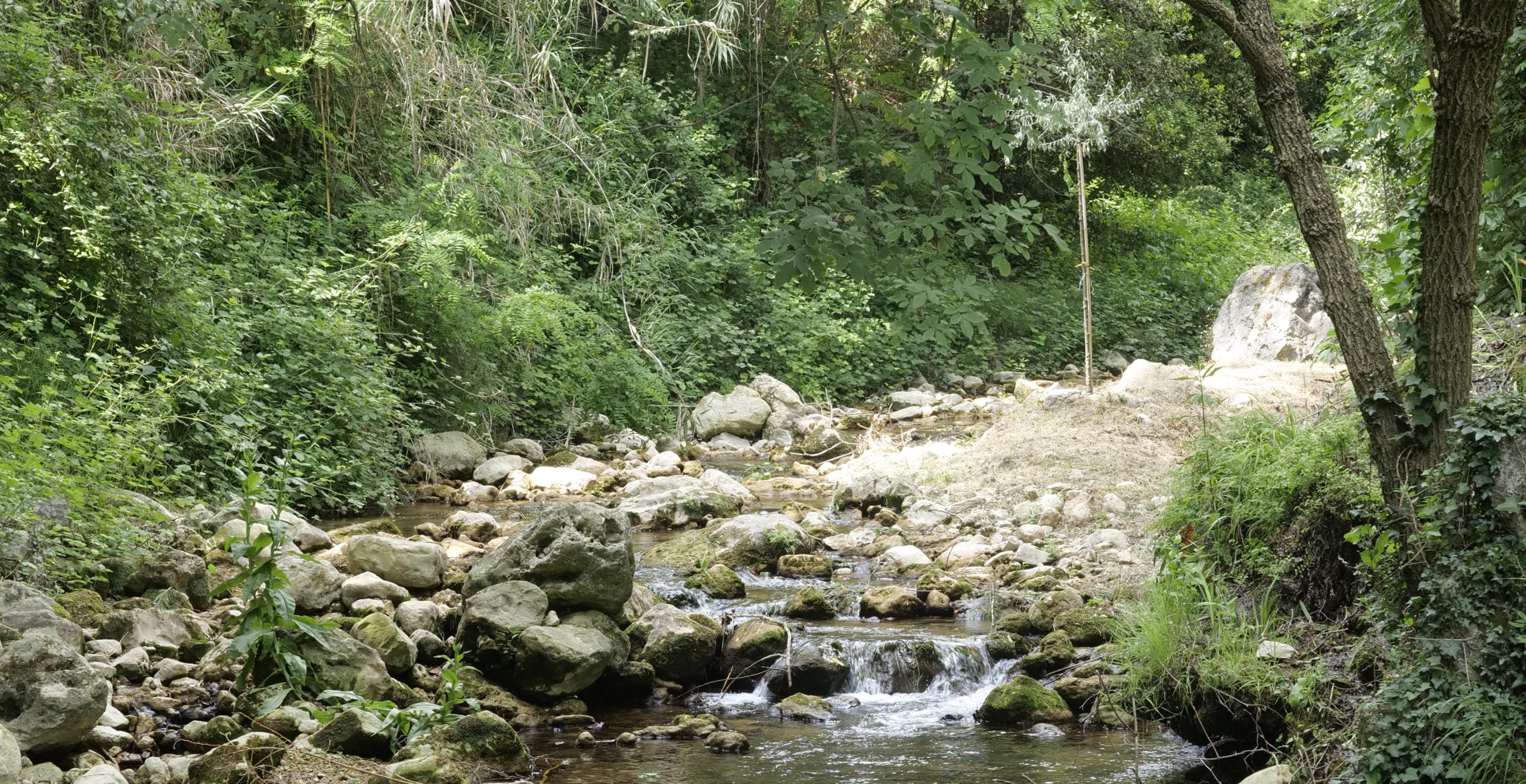 Derek MF di Fabio, Sofia Stevi, Jochen Lempert
Residency
April 9-June 9, 2021 – Grasse
Between March and June, the meadows of the Moulin des Ribes, the water mill in Grasse owned by Silvia Fiorucci and that constitutes one of the Società delle Api's residencies, hosted residencies by Derek MF di Fabio, Jochen Lempert, and Sofia Stevi. After the long period of pandemic, and after having experienced the effects it has had on social relations and on our perception of "natural space," the Società delle Api hosted these three artists to support their research and pay homage to the outdoor space, the natural ecosystem of Grasse, and the "flowered" landscape of the old water mill. The artists were invited to confront the environment that surrounded them, and pursue their ideas, both on a personal level and in a constant dialogue between creativity, nature, and experimentation, thus investigating their relationship with nature and producing new forms of knowledge.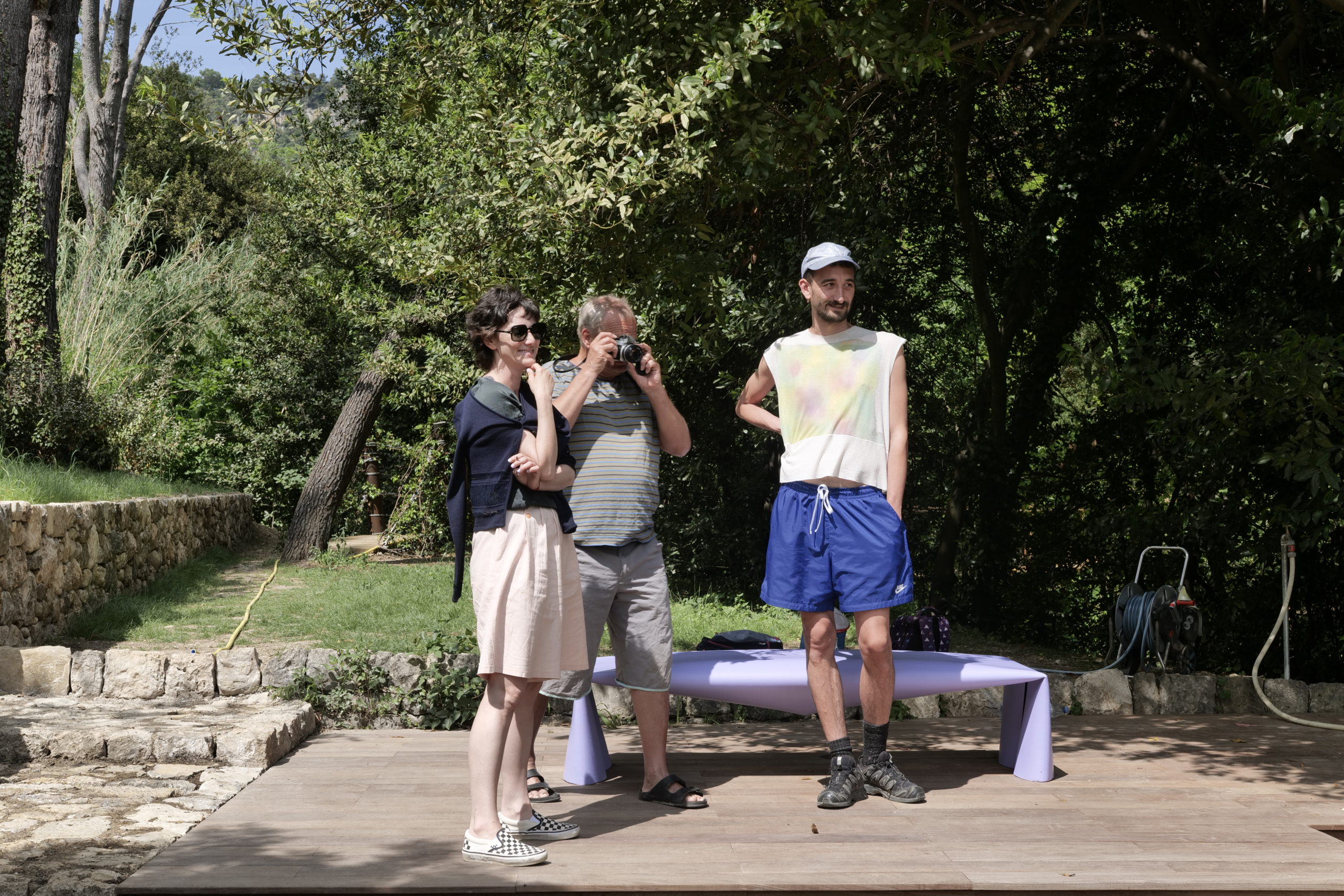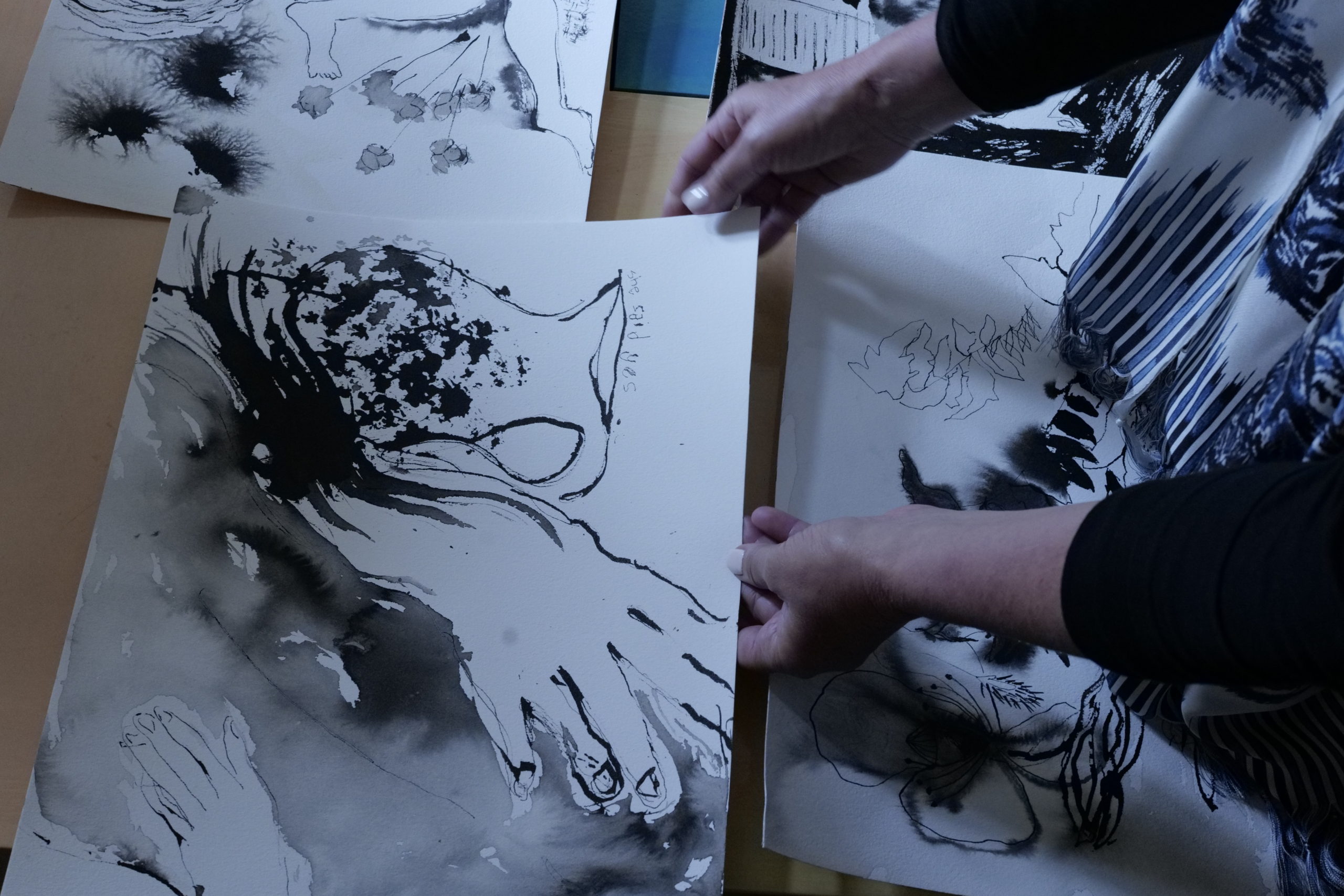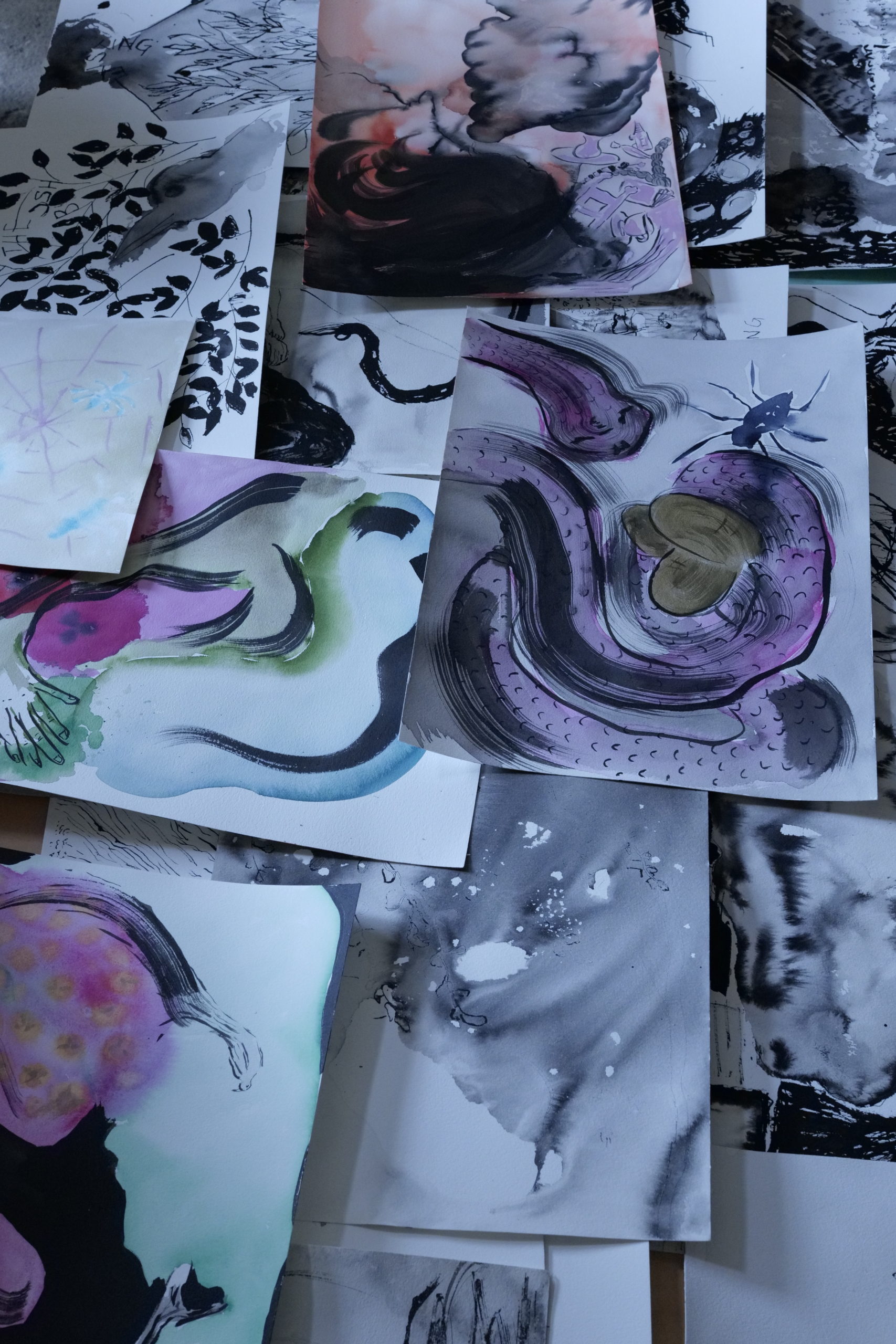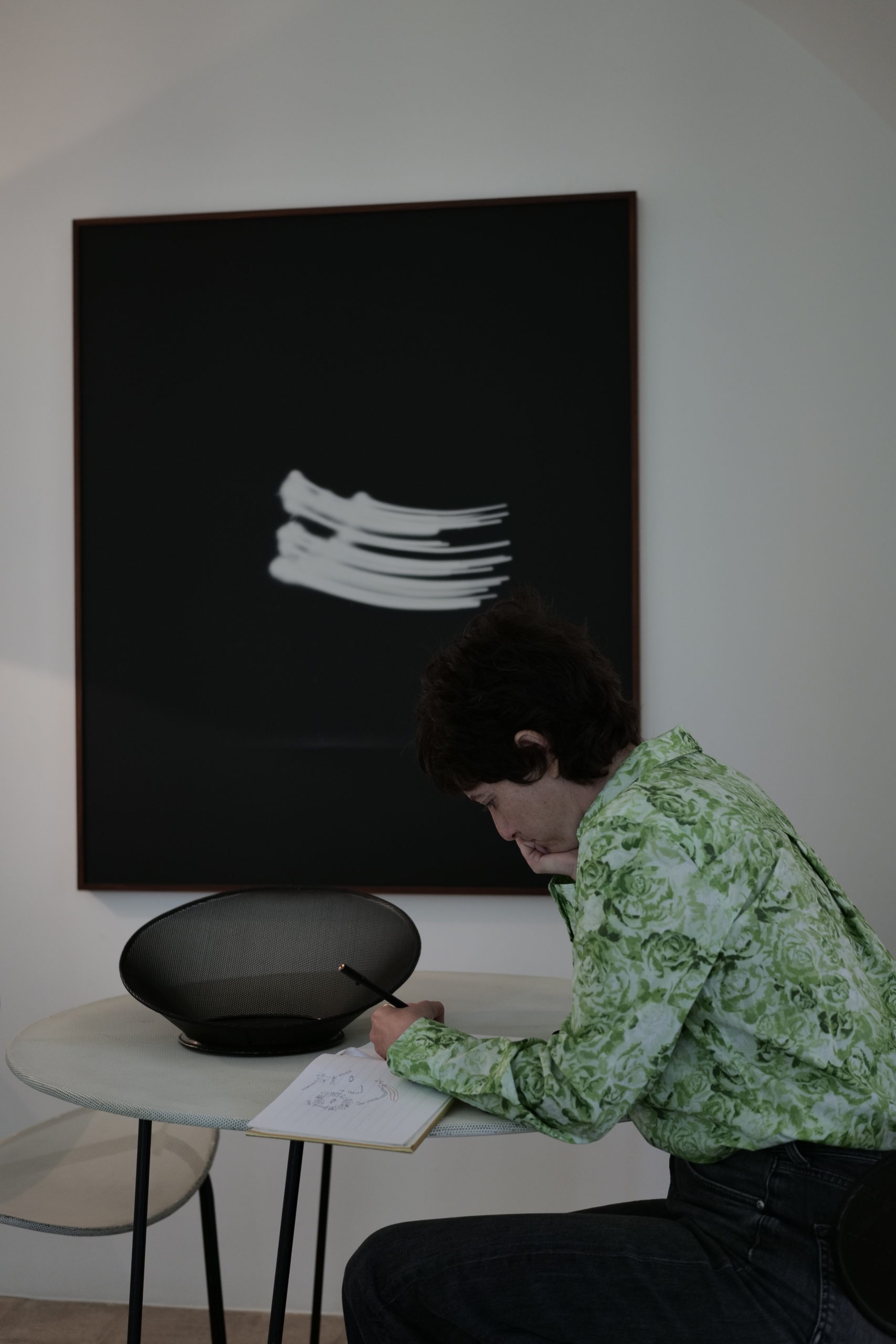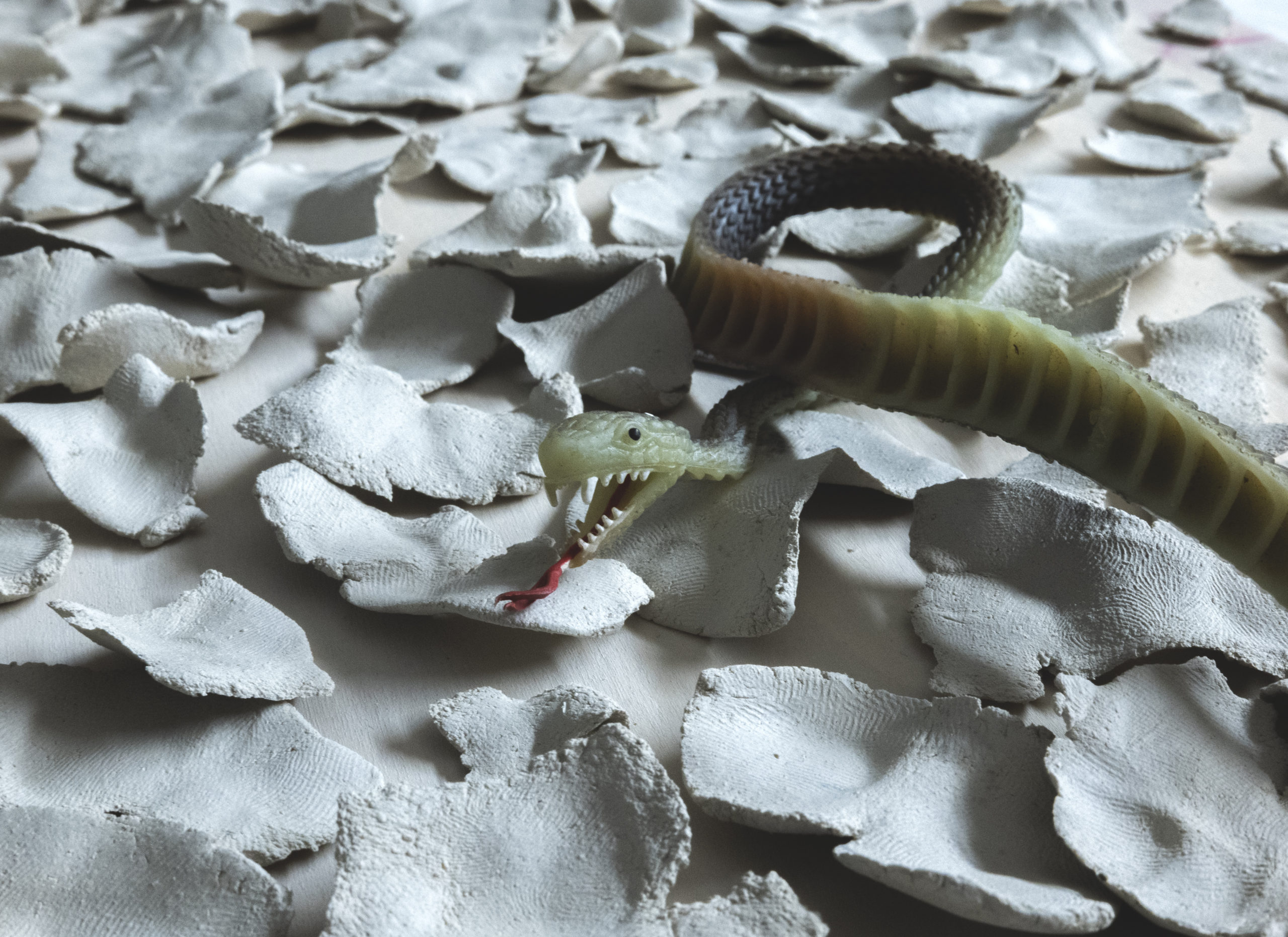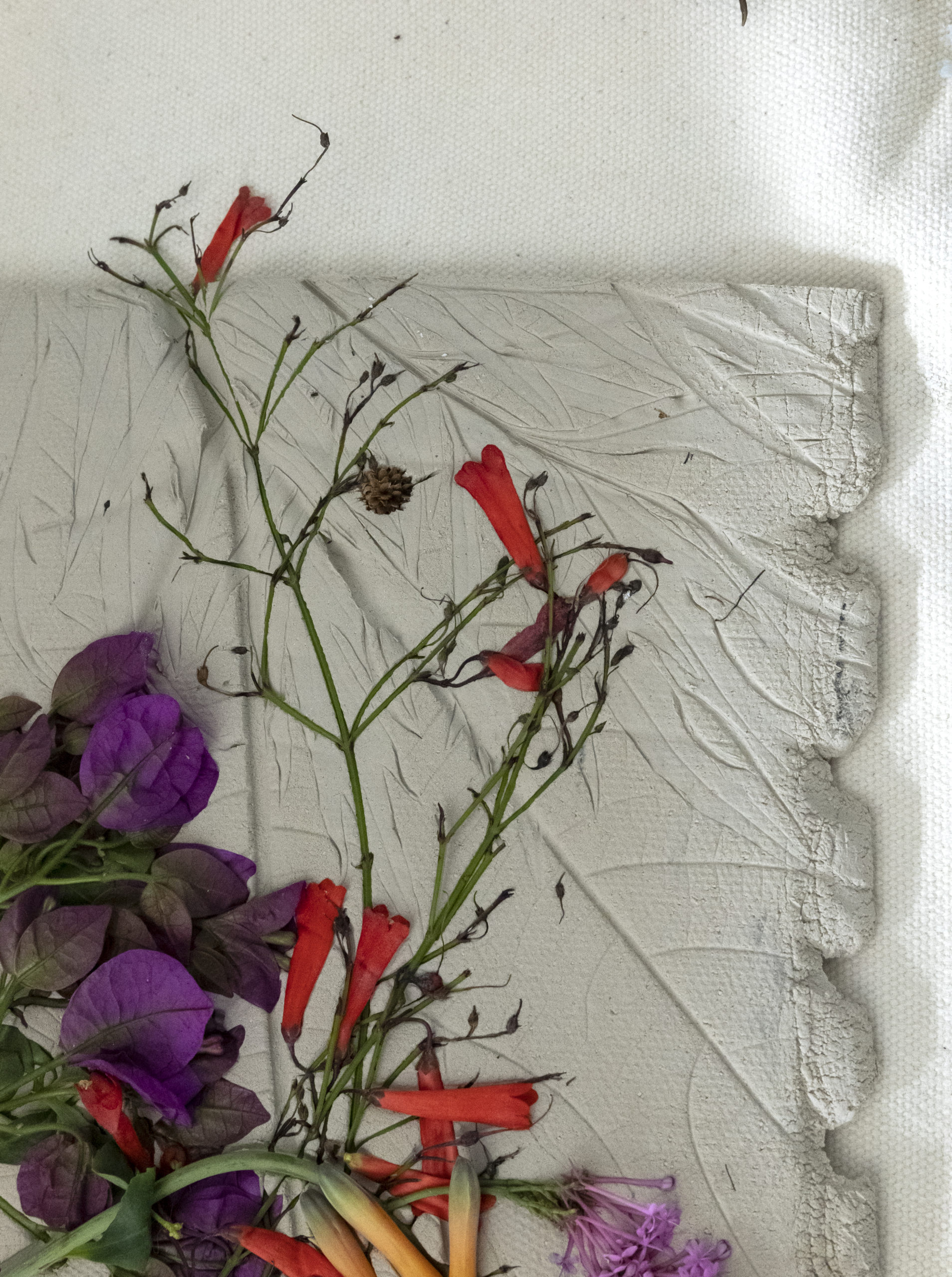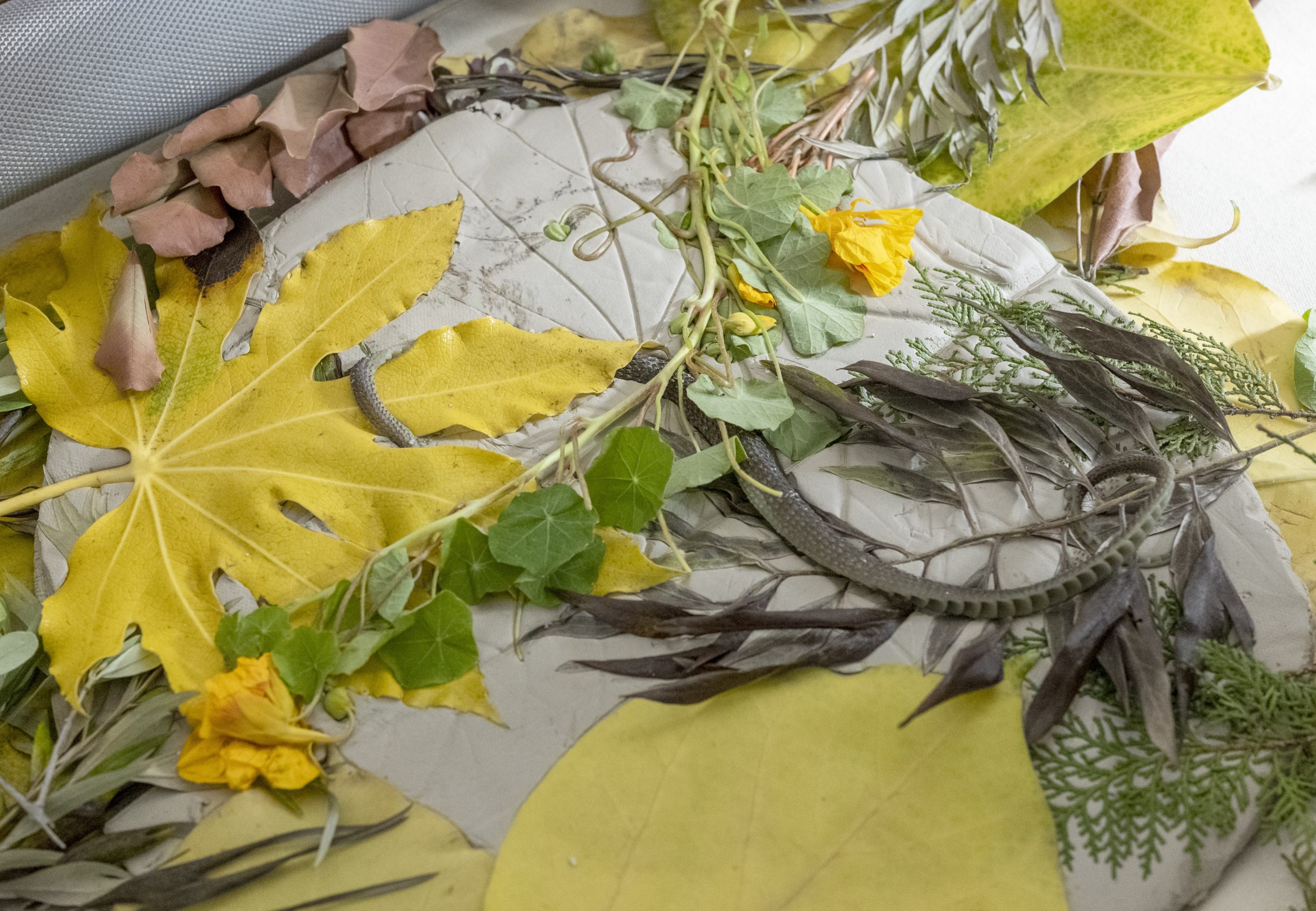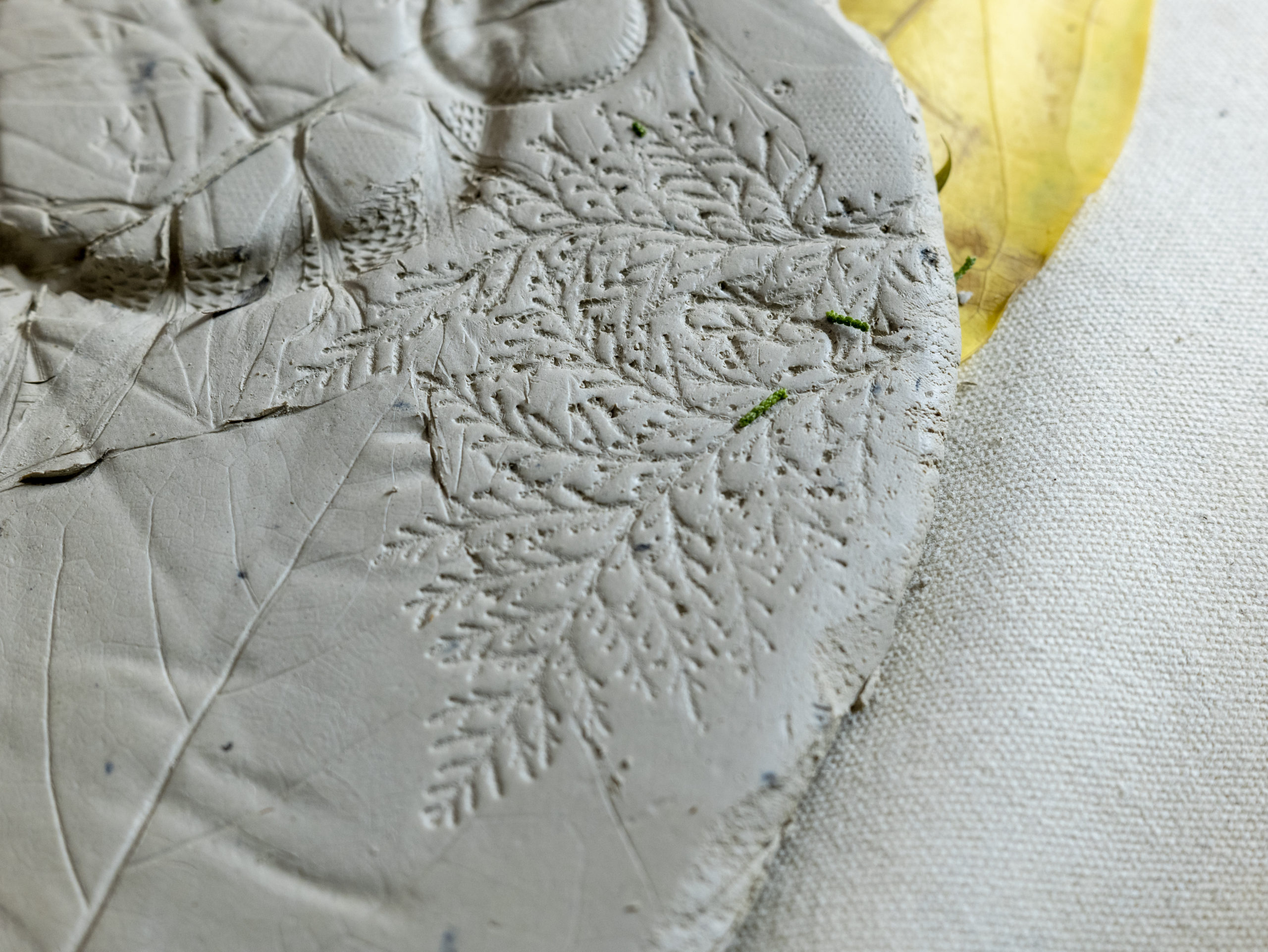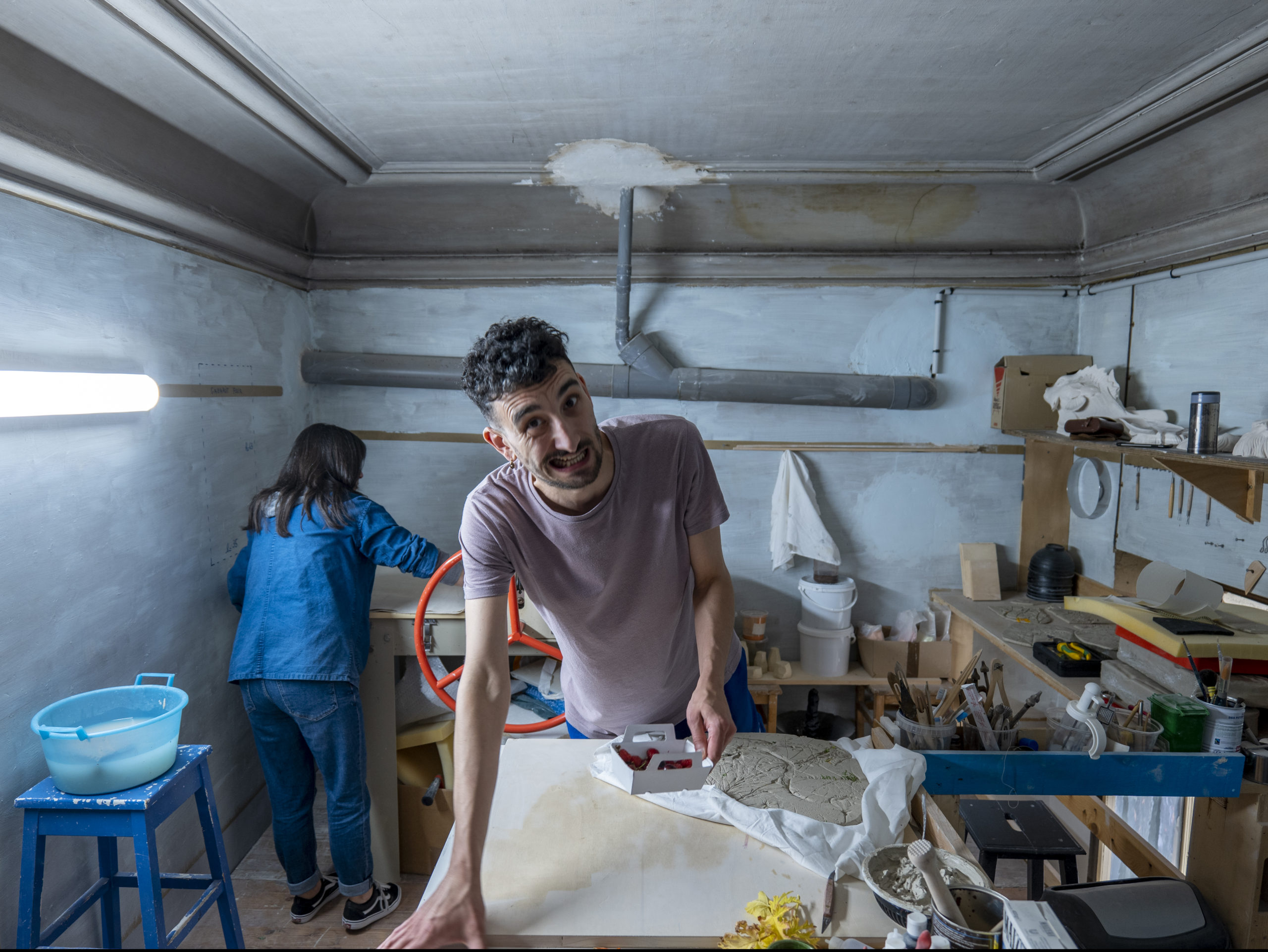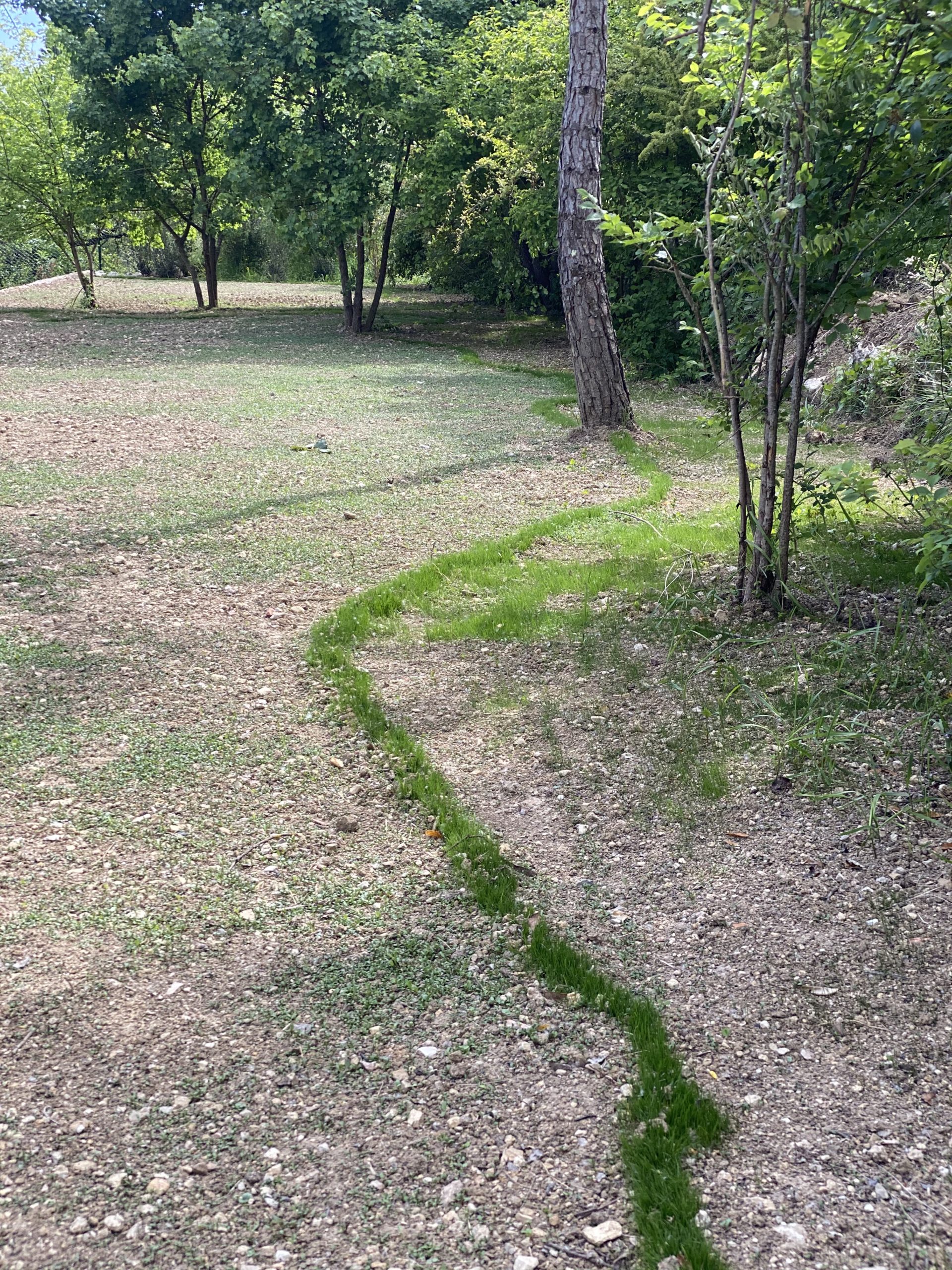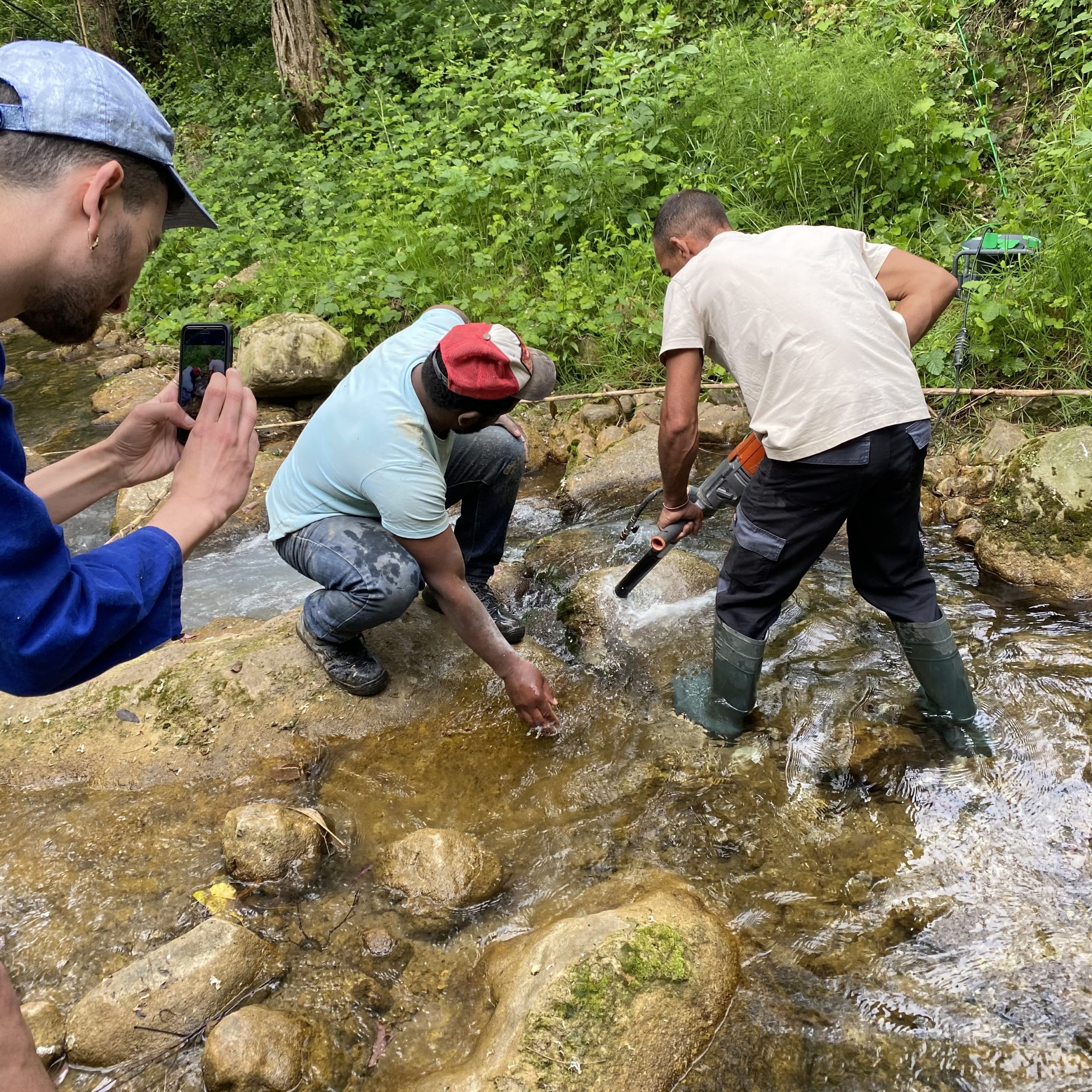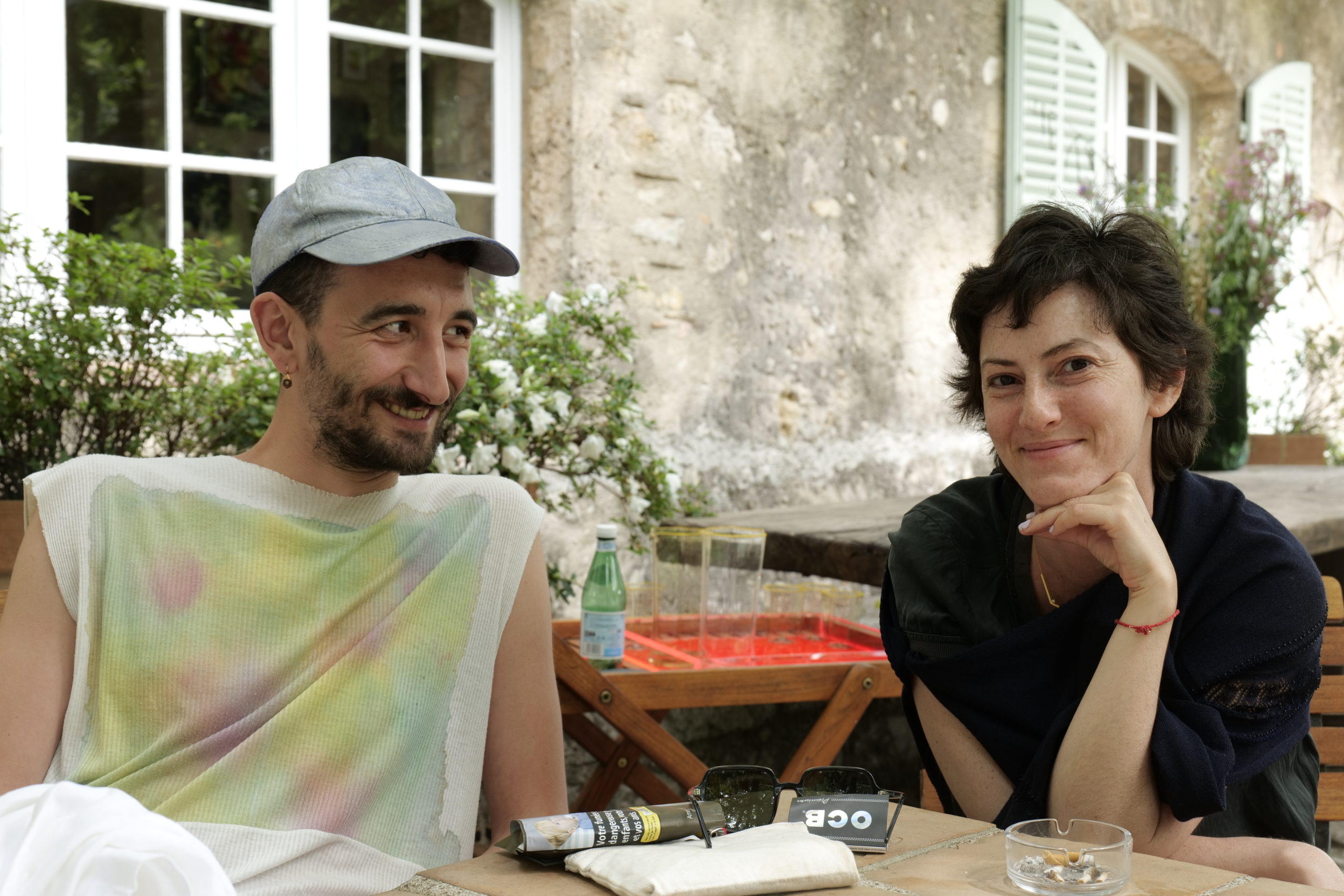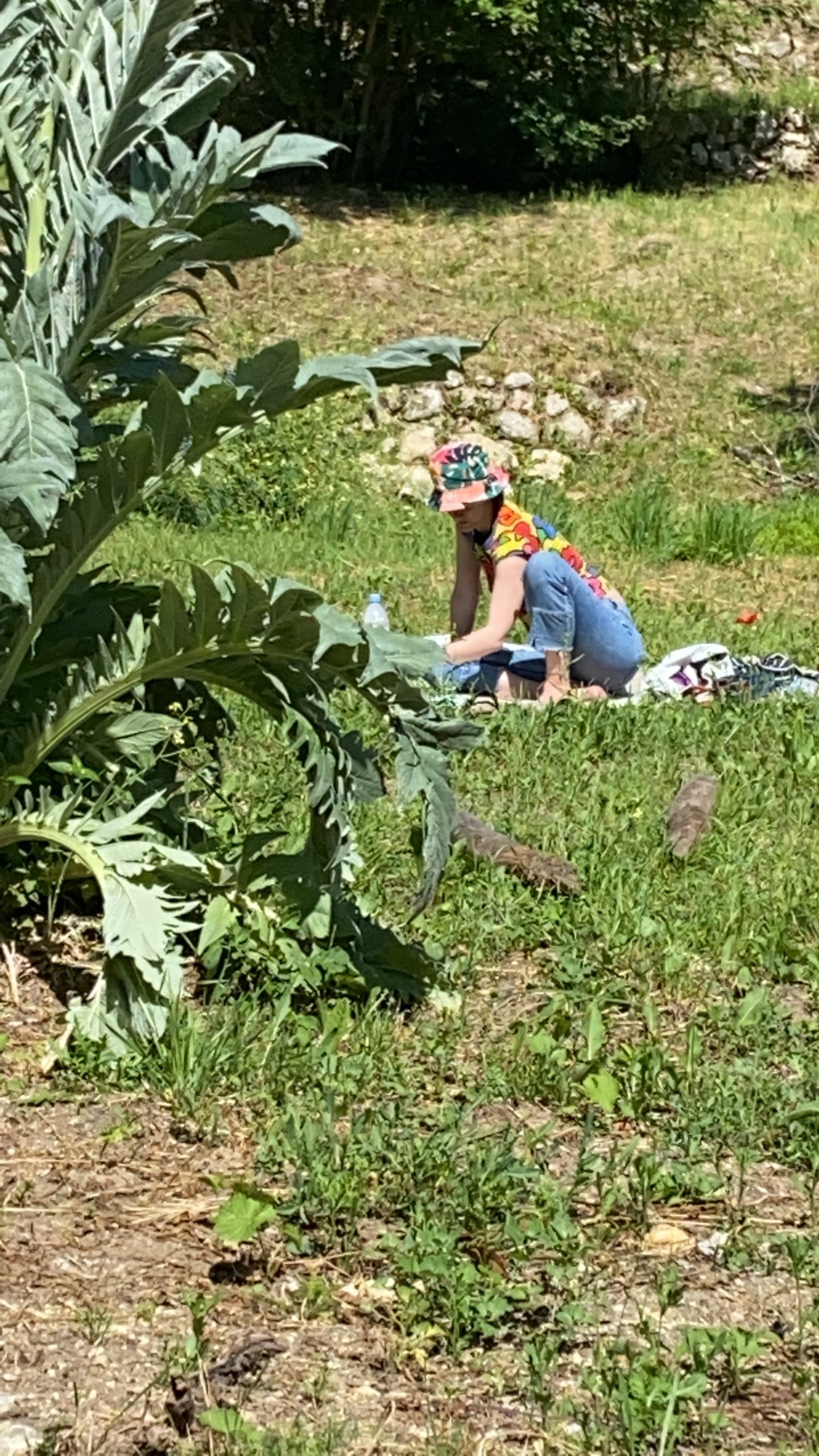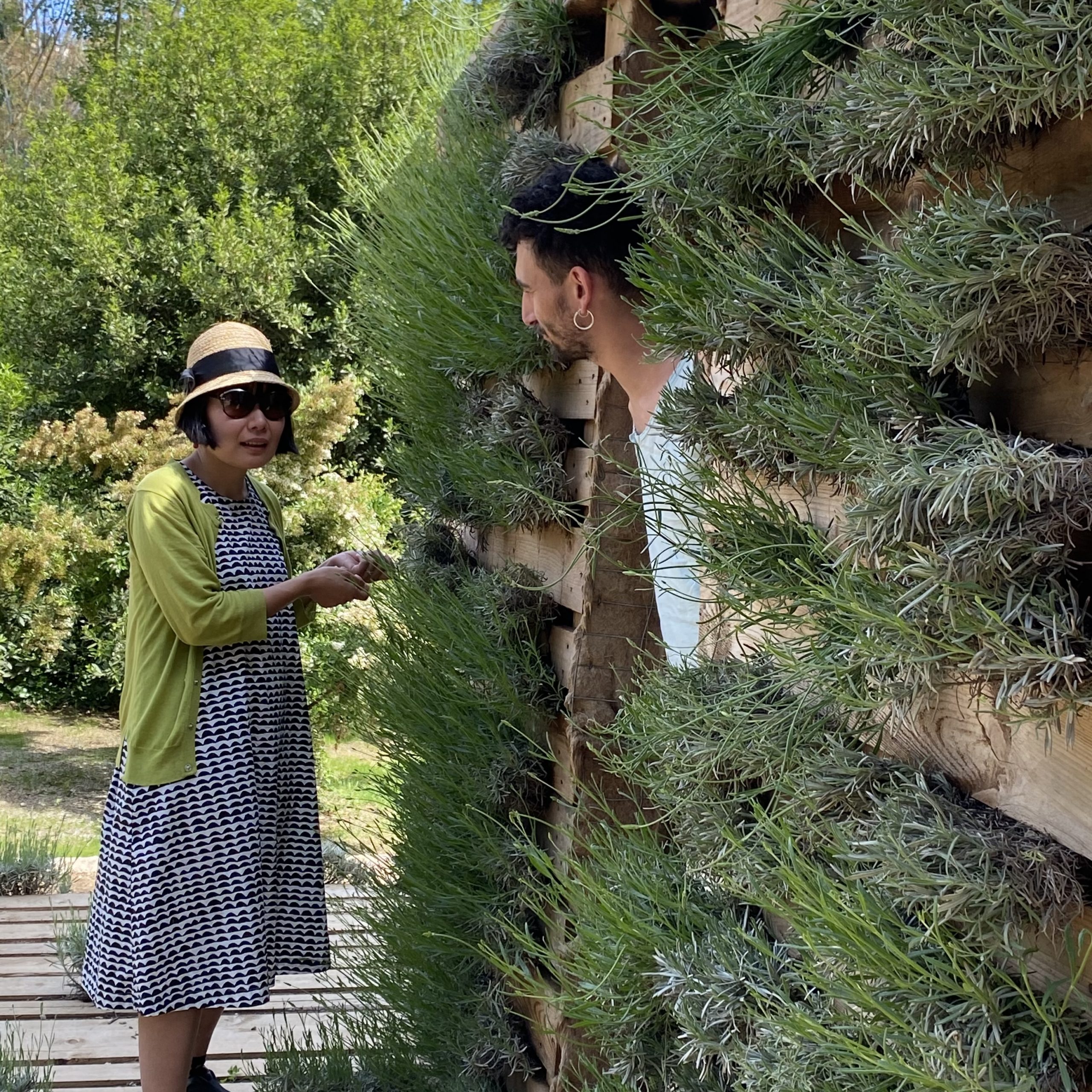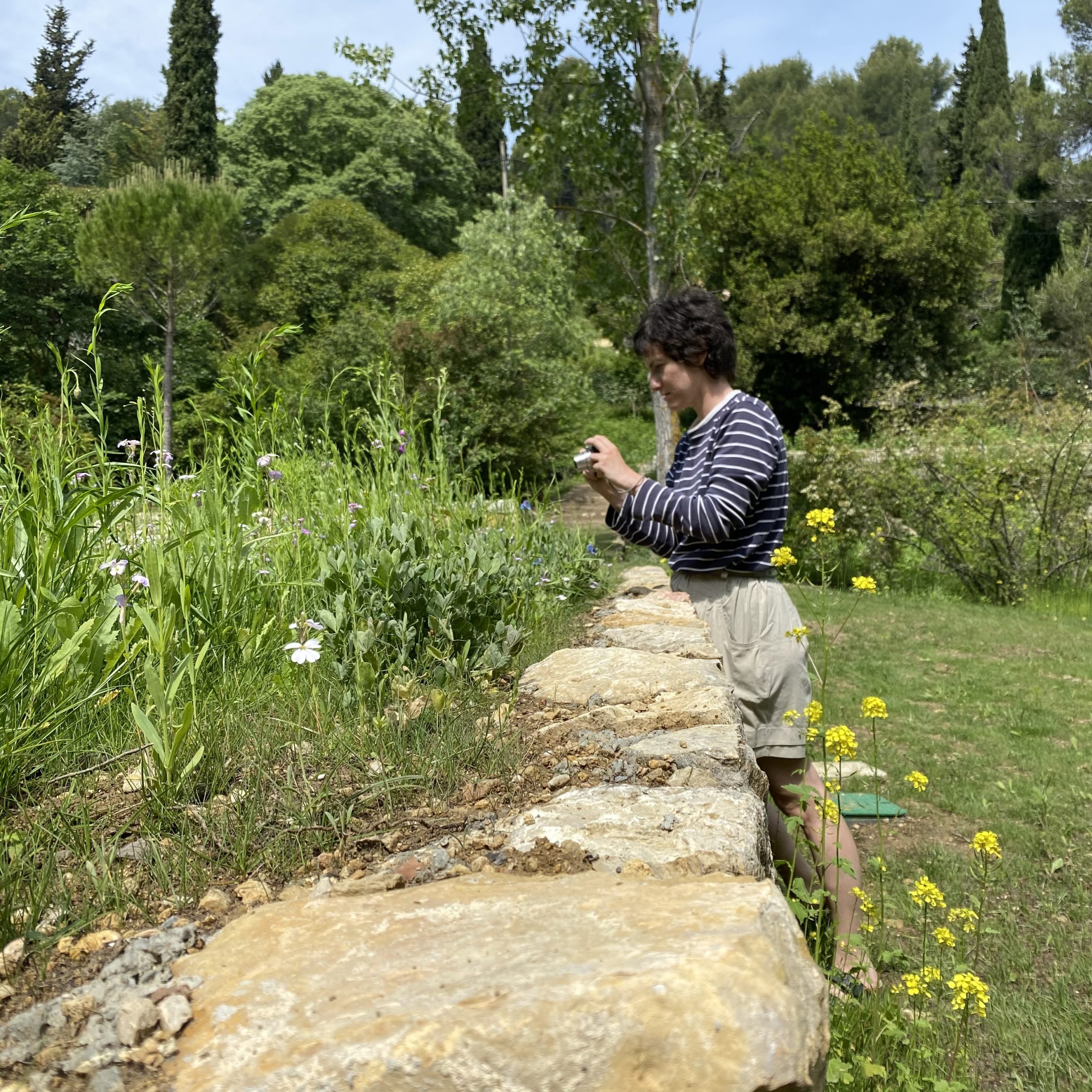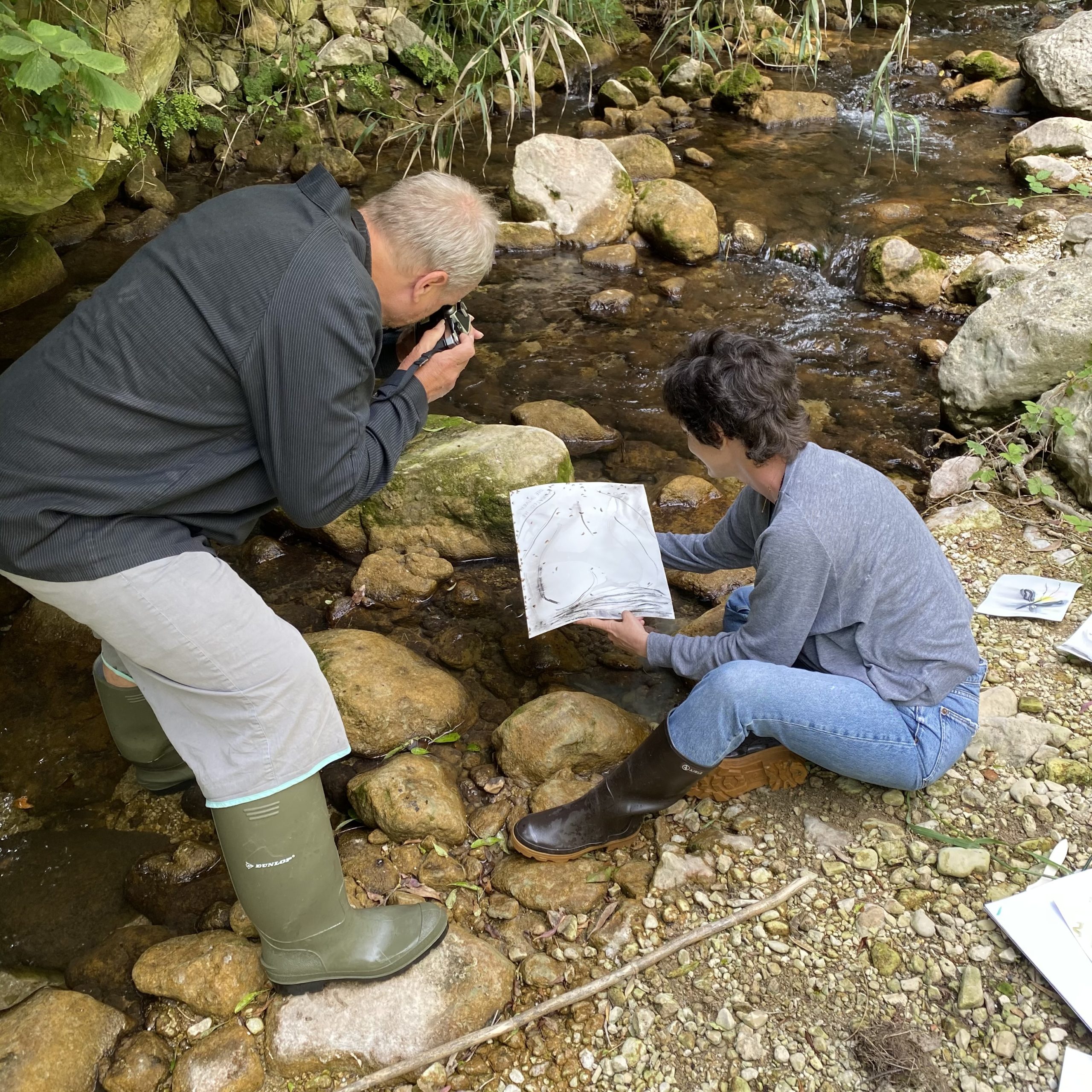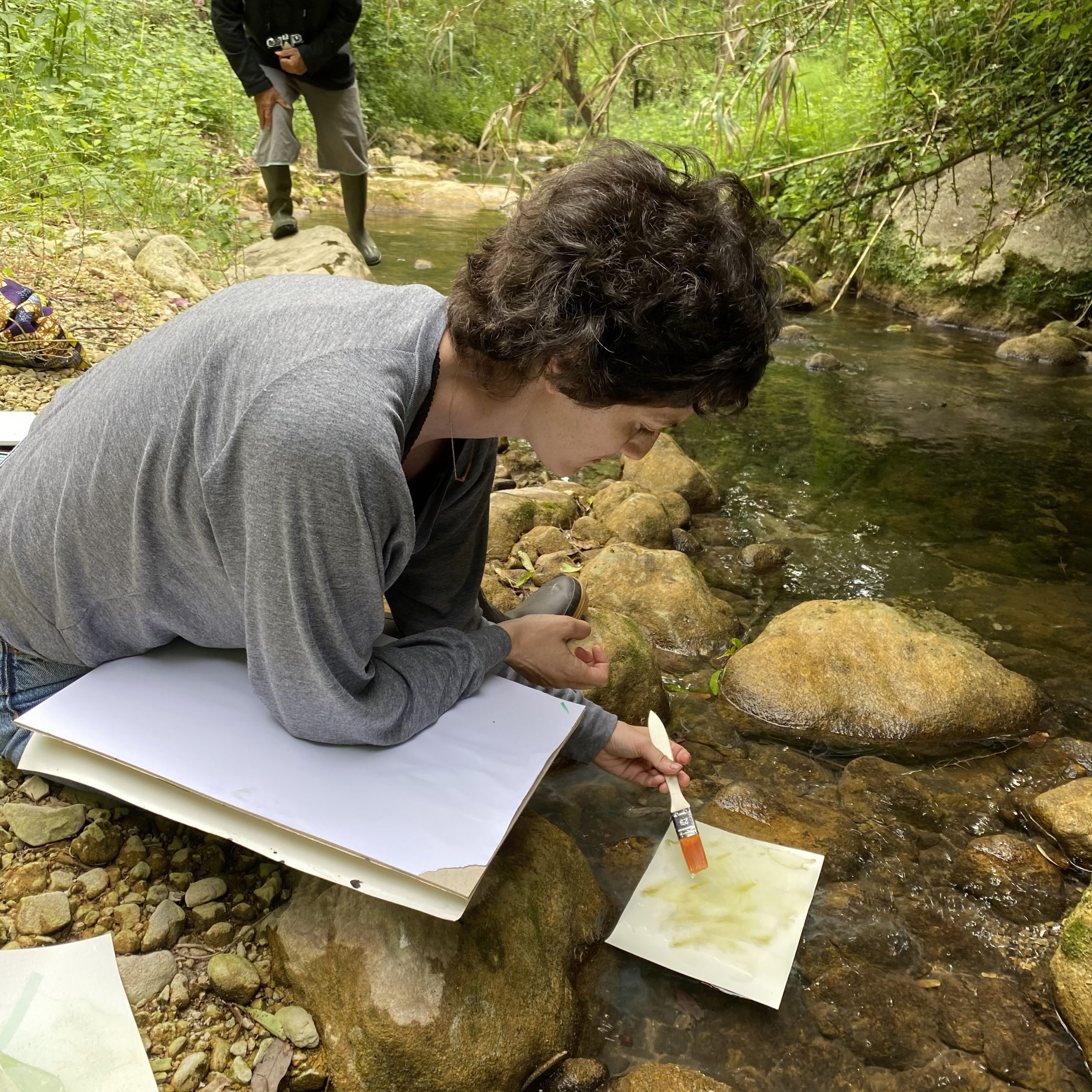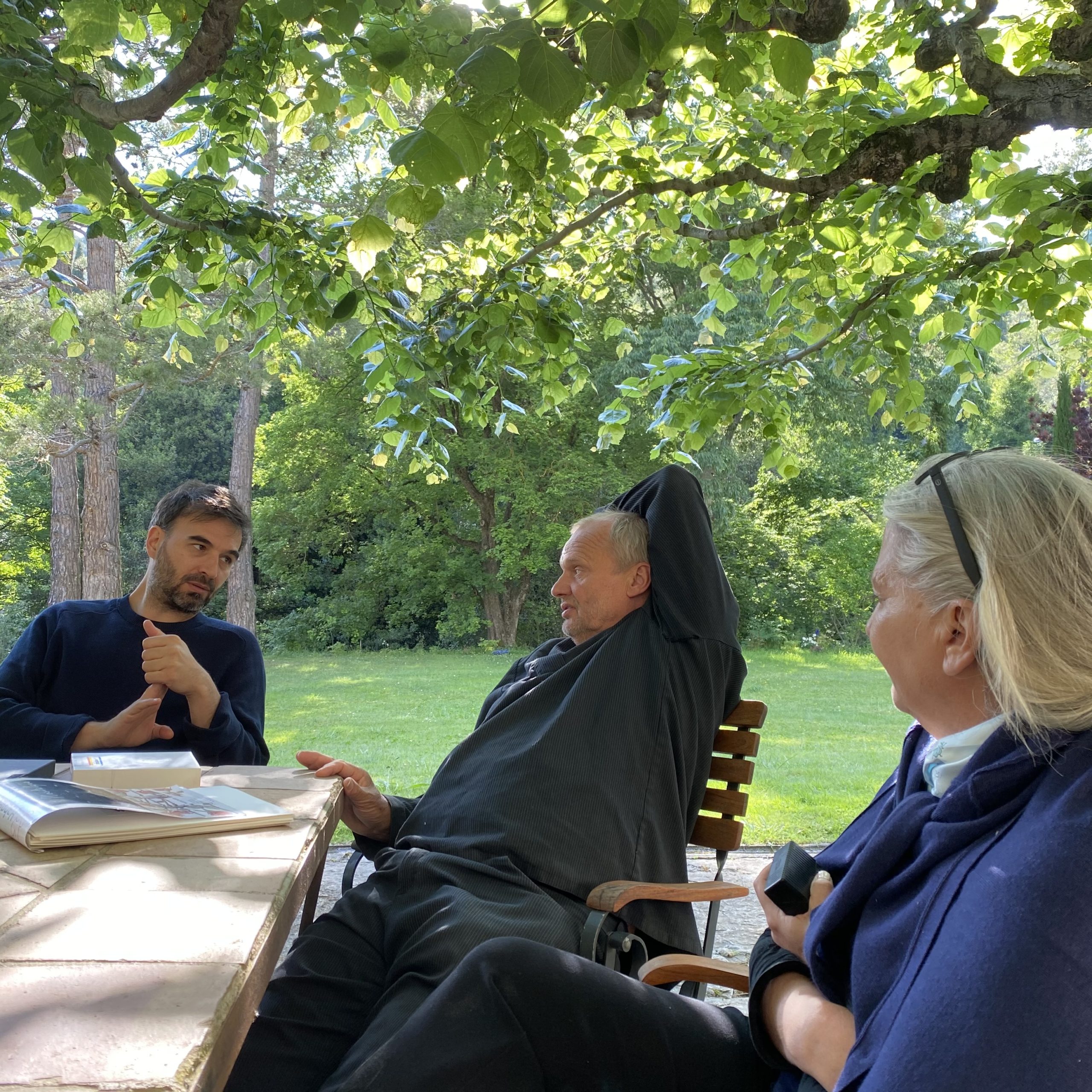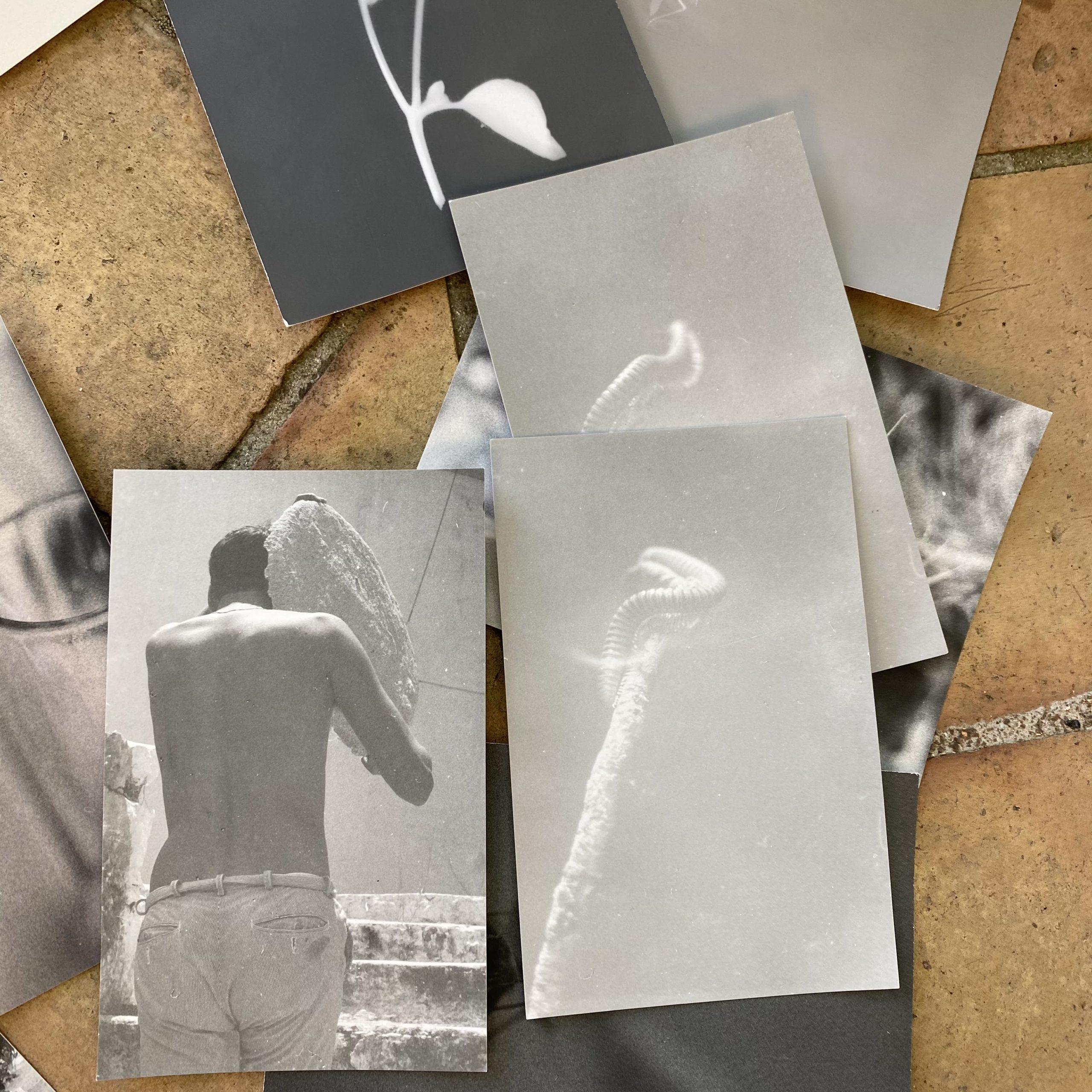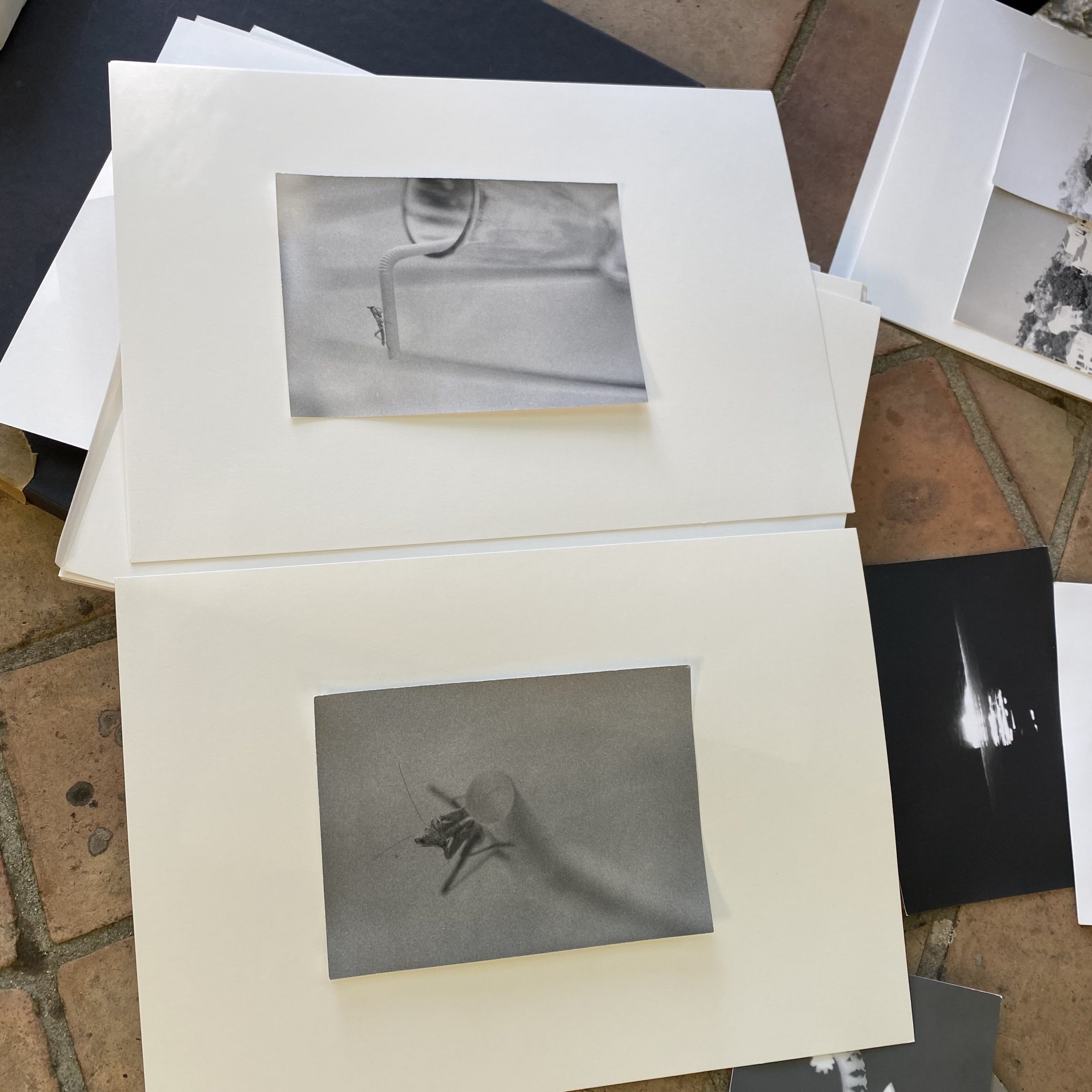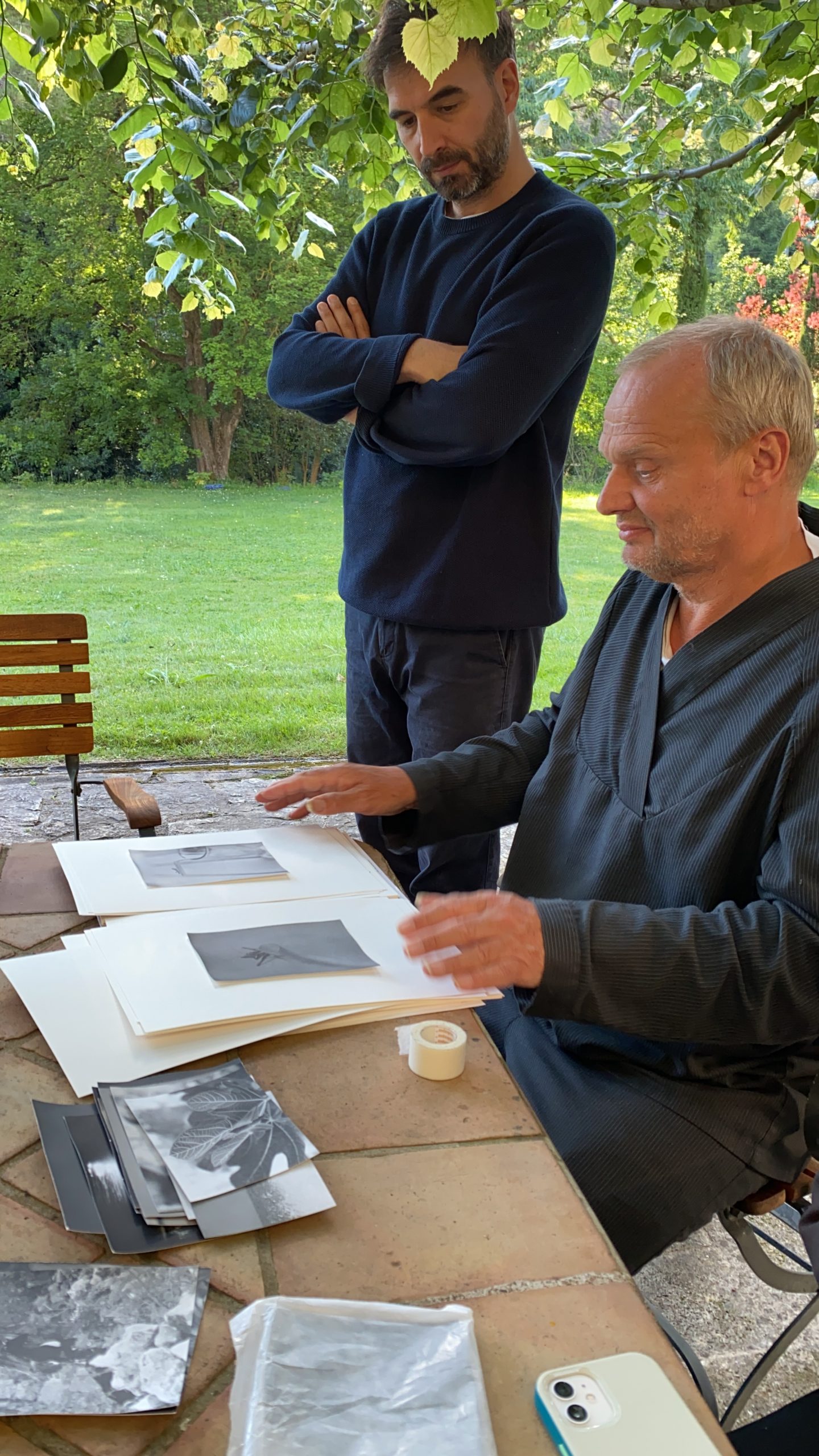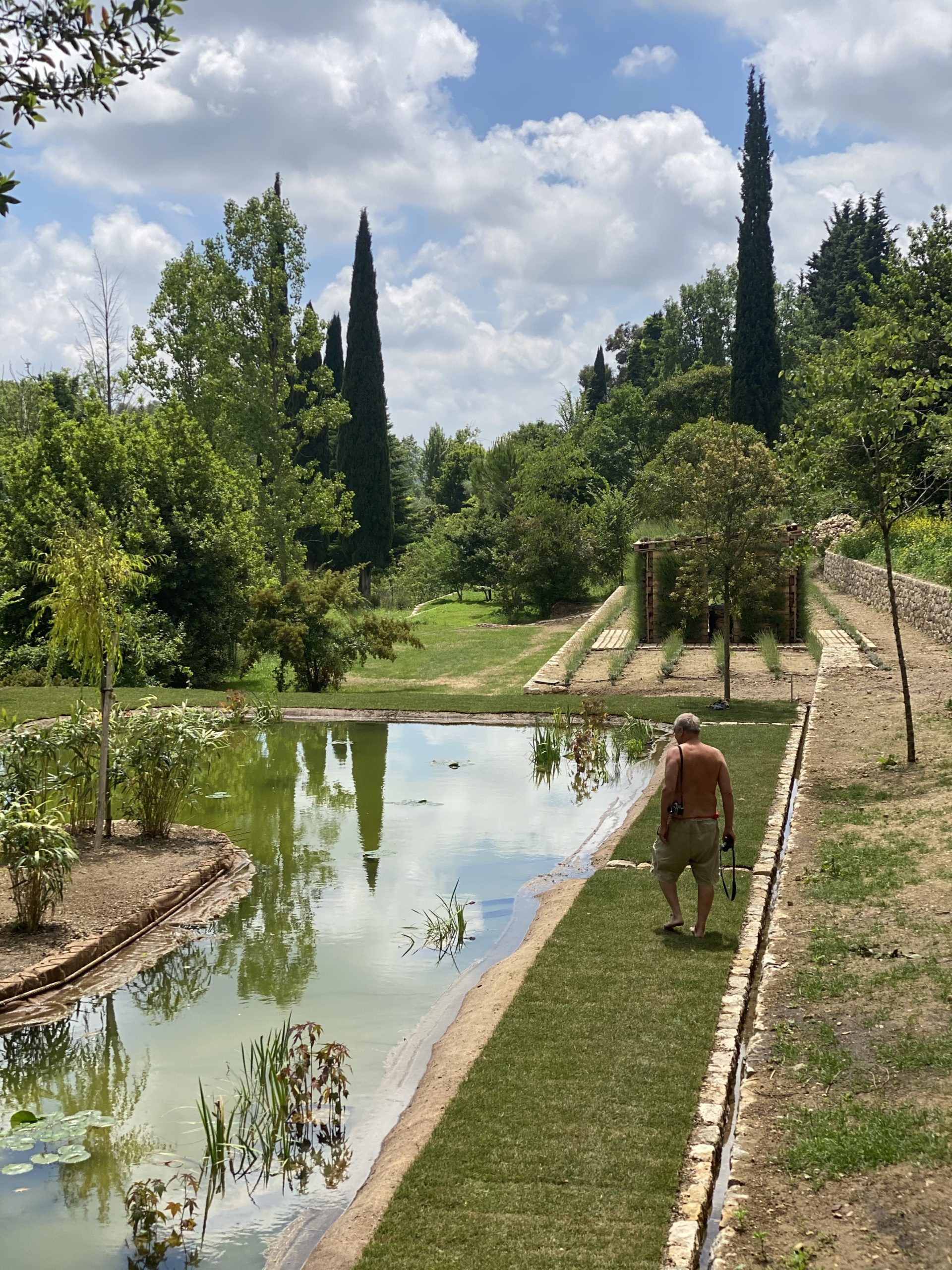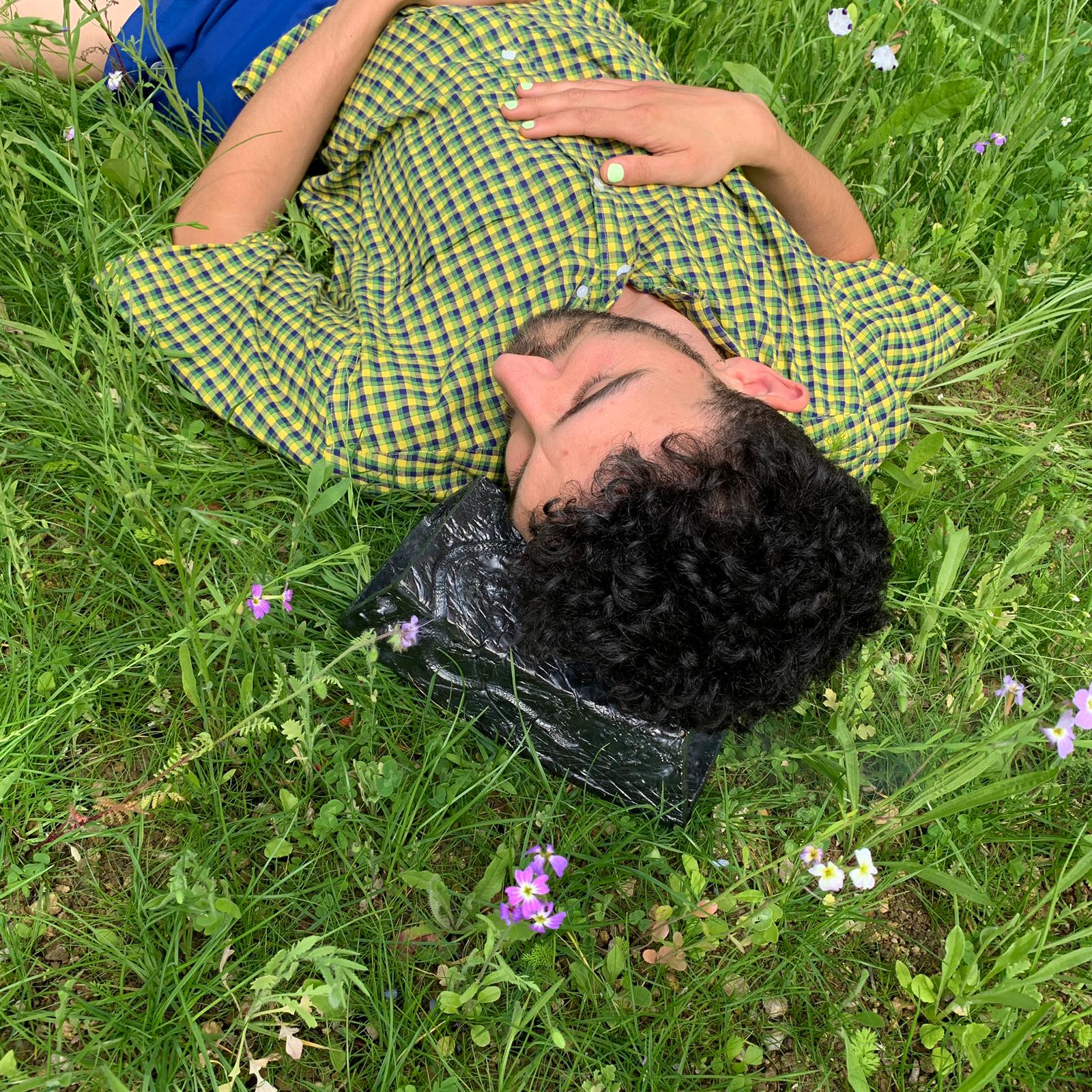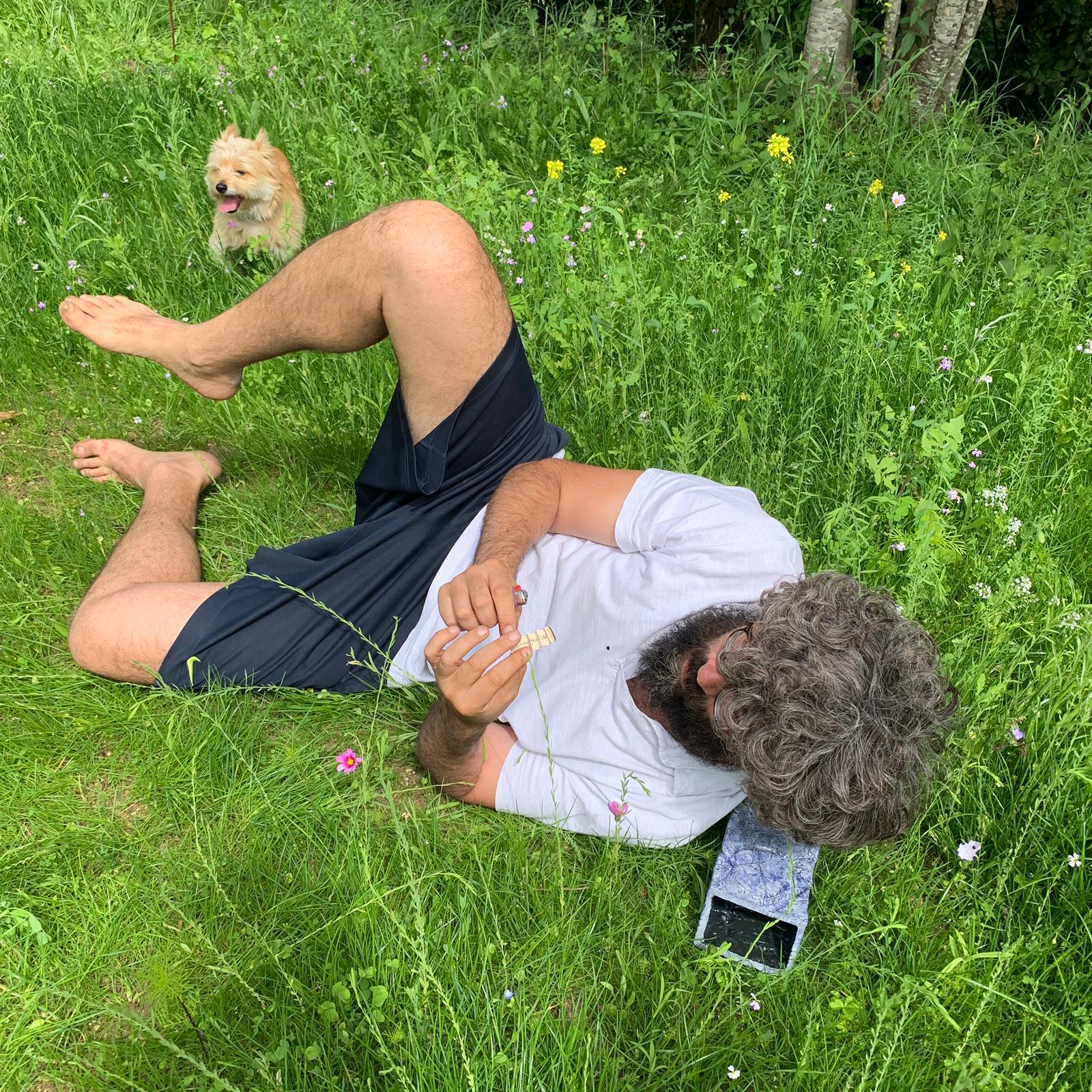 The dialogue the artists had among themselves and with the natural environment generated three projects: each of them shows some peculiar characteristics and, at the same time, is inevitably influenced by the others: Sofia Stevi, for instance (who was supposed to make a series of hand-painted picnic blankets to be used for moments of outdoor socializing) chose to collaborate with the other two guest residents, resulting in four-handed drawings and experimental drawing processes fixed in time by photographic documentation. Sofia Stevi also pursued her personal research, producing a series of watercolors paper of different sizes, made using olive leaves and sticks instead of brushes. The outcome was a series of 14 "plates", echoing the artists' feelings for the landscape that surrounded her: a heterogeneous, vibrant ecosystem that allowed her to get rid of phobias and anxieties due to the long lockdown that she has lived in her city of Athens.
Simultaneously with Sofia Stevi, in the gardens of the Moulin des Ribes worked the artist Jochen Lempert, producing a photographic documentation of the processes of repopulation of the Moulin des Ribes' lake, and the flora and fauna present in the environment surrounding the residence. Lempert's project represents the evolution of the research previously initiated by the artist on the Greek island of Kastellorizo (2019), with the aim of depicting the natural world of the Mediterranean.
Between March and May, in a multi-part residency, Derek MF di Fabio's works also populated the Moulin des Ribes. Initially, Derek MF Di Fabio was to create a permanent treasure hunt to engage visitors with installations hidden in the garden; then, this aim turned into an even more nature-centric project, in which land art interventions, trees engravings, and other natural processes, form the basis of works that are completely and directly involved in the landscape in which they were conceived, merging with it in order to make nature–the undisputed protagonist of his installations–"perform."