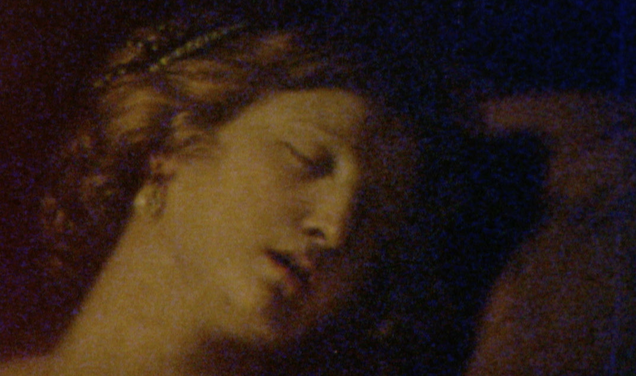 Extase de l'abîme
December 17, 2022-May 10, 2023 – Monaco
The Società delle Api presents its 4th exhibition at Le Quai, EXTASE DE L'ABÎME. Curated by Cristiano Raimondi, this group exhibition offers a journey through an ideal artificial landscape where the works embody the idea of the sublime. Set in a suspended narrative, real events are evoked as mirages of the mind. The incipit of this fiction is a specific work: the digitised super8 film Chimera by Haris Epaminonda, presented at the 58th Venice Biennale in 2019.
According to the show, the abyss can represent a vastness of concepts and states of mind; freed from a trite negative connotation, the abyss in this exhibition is the starting condition for recounting the ecstasy that the mystery of the unexpected can generate. Not seeing the end or beginning of something makes the heart leap, a thrill that comes from the thought. Ecstasy, for example in the space of this exhibition, is the result of a multitude of emotions triggered by the relationship with natural phenomena, an instant that opens us up to immensity and «ignites the irrational ». A magnetic mise en abîme [1] between the artist's thought and the viewer's experience. Emotions are generated and grow in the form of sensitive fractals.
I've always loved this solitary hill,
I've always loved this hedge that hides from me
So much of what my earthly eyes can see.
For as I sit and gaze, all calm and still,
With distances that stretch out boundlessly
And silences that somehow cannot be
Heard by my heart, which feels a sudden chill.
It seems these rustling leaves, this silence vast
Blend into one. Eternity draws nigh.
The present sounds and seasons, those long past
Become one sea of endless lives and deaths.
My thought is drowned, and yet it does not die:
It plunges into sweet, refreshing depths. 
Giacomo Leopardi (L'infinito, 1819)
[1]The mise en abyme–more rarely written mise en abîme or, archaically, mise en abyss–is a process of representing a work, an image within itself, e.g. in the phenomenon of the "film within a film," or even of incorporating the same reduced image into the image.
EXTASE DE L'ABÎME
Etel Adnan, Miriam Cahn, Nathalie Djurberg & Hans Berg, Latifa Echakhch, Haris Epaminonda, Anna Franceschini, Nino Kapanadze, Ad Minoliti, Zoe Leonard, Lin May Saeed
Curated by Cristiano Raimondi
Entry to the exhibition is free and by appointment
contact@lasocietadelleapi.mc
Le Quai – Società delle Api
8 Quai Antoine 1er (4th floor)
Monaco