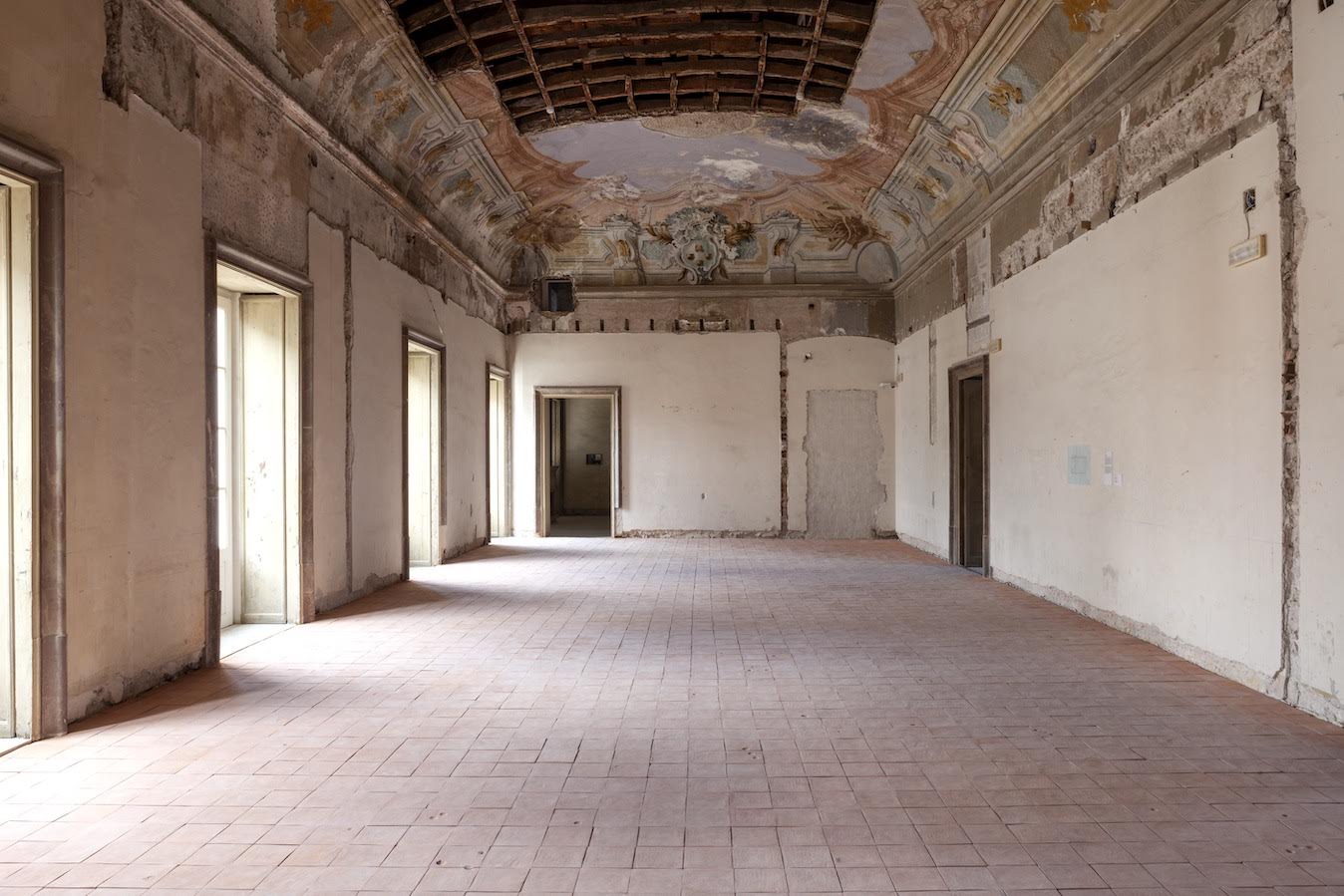 Renato Leotta
Giardino
Art support
June 16-November 4, 2018 – Palermo
In 2019 the Società delle Api, founded by Silvia Fiorucci Roman, sponsored the creation of Giardino by artist Renato Leotta at Palazzo Butera in Palermo.
Hosted in the eighteenth-century halls of Palazzo Butera, the installation Giardino was conceived in two different parts: the first, an environmental piece entitled Notte di San Lorenzo; the second, a 16-mm film called LUCE on 4 channels.
Notte di San Lorenzo brought together a part of the lemon grove and the area inside one of the halls of Palazzo Butera. The two areas—one imaginary, the other real—overlapped inside a single metal landscape in a dialogue on the circumstances connecting time and space via gravity. The traces of fruit fallen from the trees during the months of fruit production could be seen on the raw clay tiles. The fruit, drawn to earth either because it has ripened, because of its weight or because of a strong gust of wind, formed a constellation representing a phase in the garden's life cycle. The floor, like all the other decorative architectural features of Palazzo Butera, illustrated the relationship between the palazzo and the fief.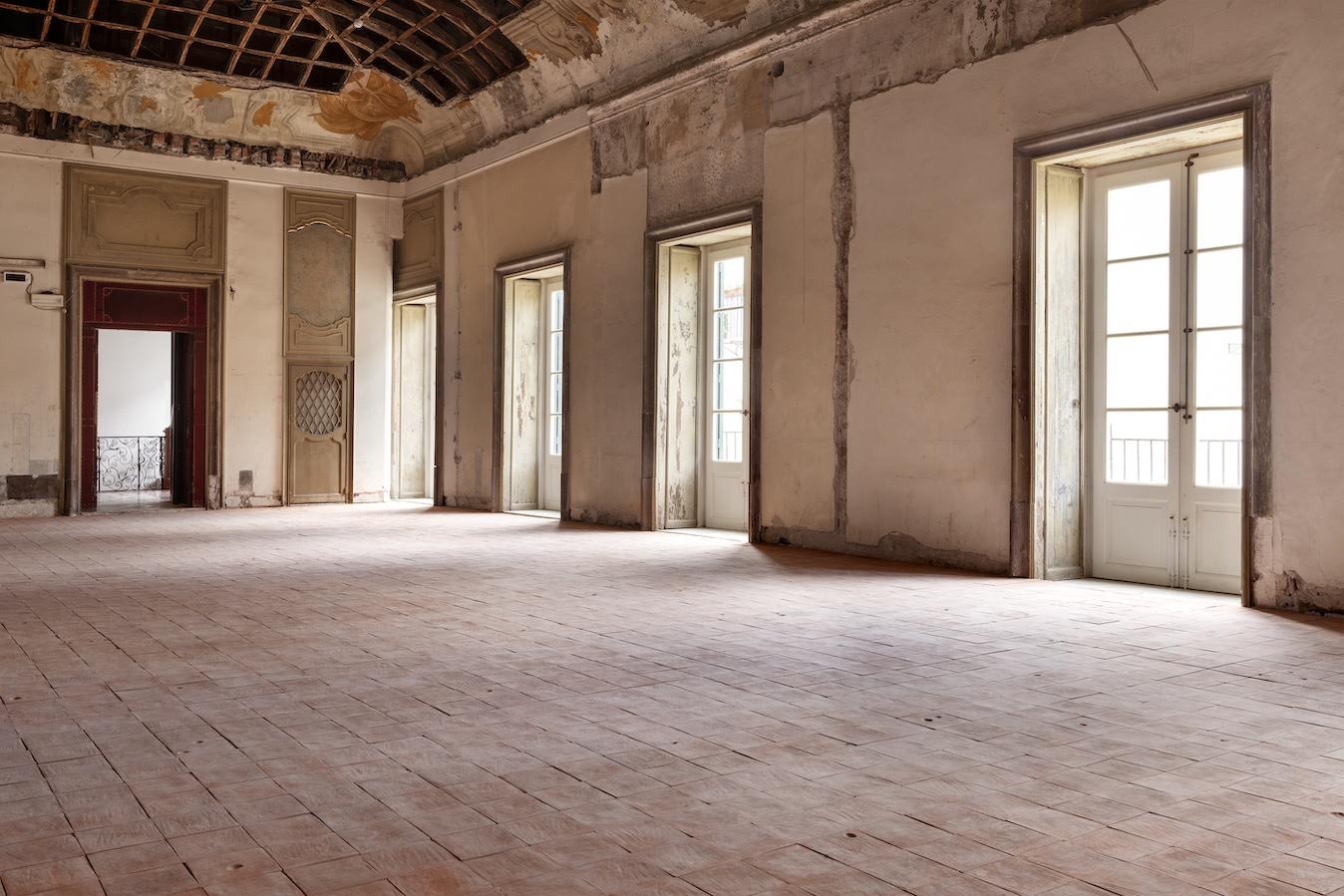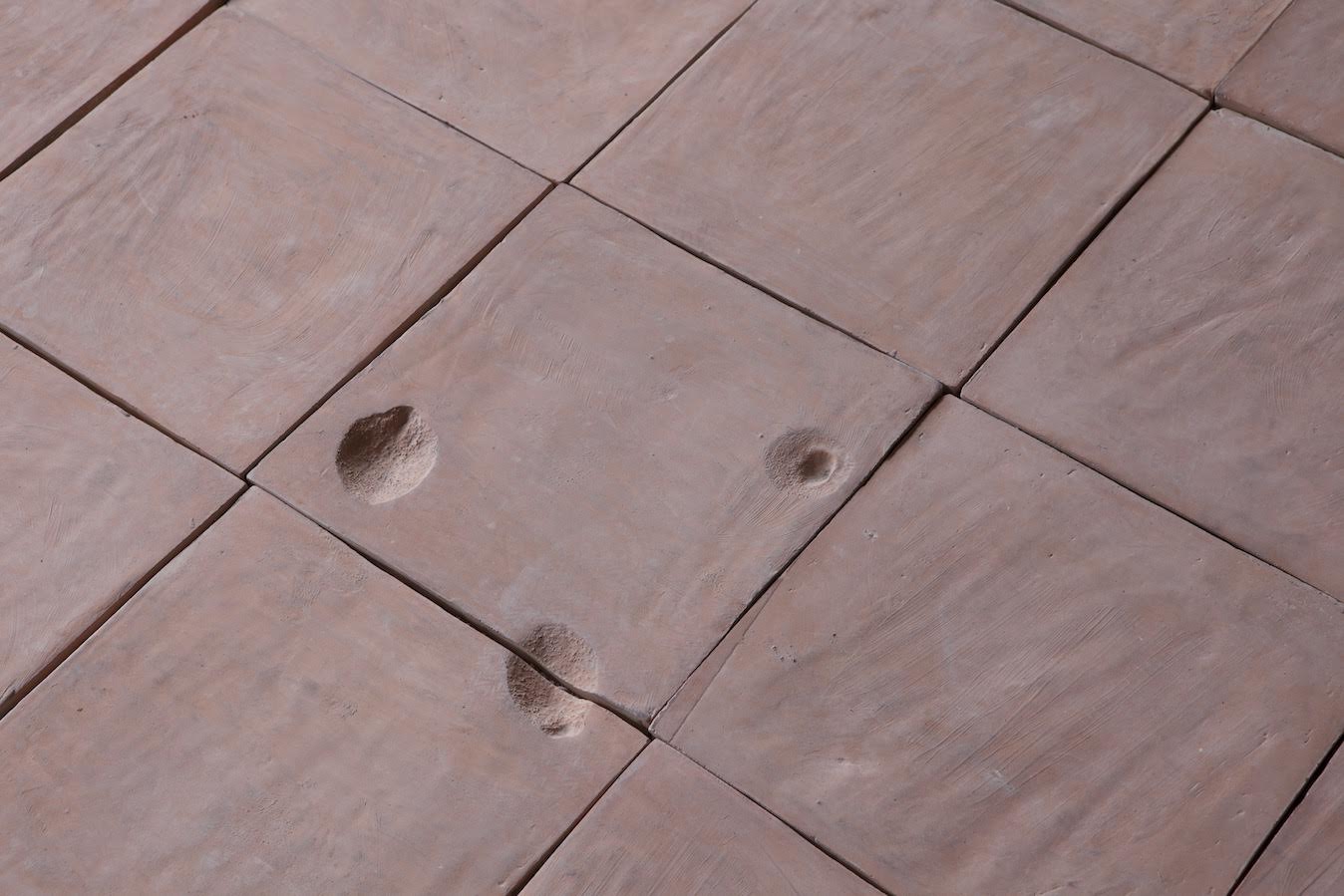 LUCE was a 16-mm film created as if it were a collection of notes: stretches of the agricultural landscape could be seen through the eye of the camera in blurry, abstract images causing us to ponder the tension generated from the difference between what is real and what is perceived as real.
This installation by Leotta examined Palermo's agricultural landscapes and their relationship with the city, telling us about the plants typically found in the area, the surrounding fruit orchards and citrus groves, as well as the fertile gardens of the local families. The artist's point of reference was the history of Palazzo Butera and the estate of the noble Branciforte family, its former owners. This link between the past and the present is what determined the shape of the gardens and architectural space, tracing out a "garden of the mind," which echoed the balance of natural cycles and the concept of the harmony of nature.