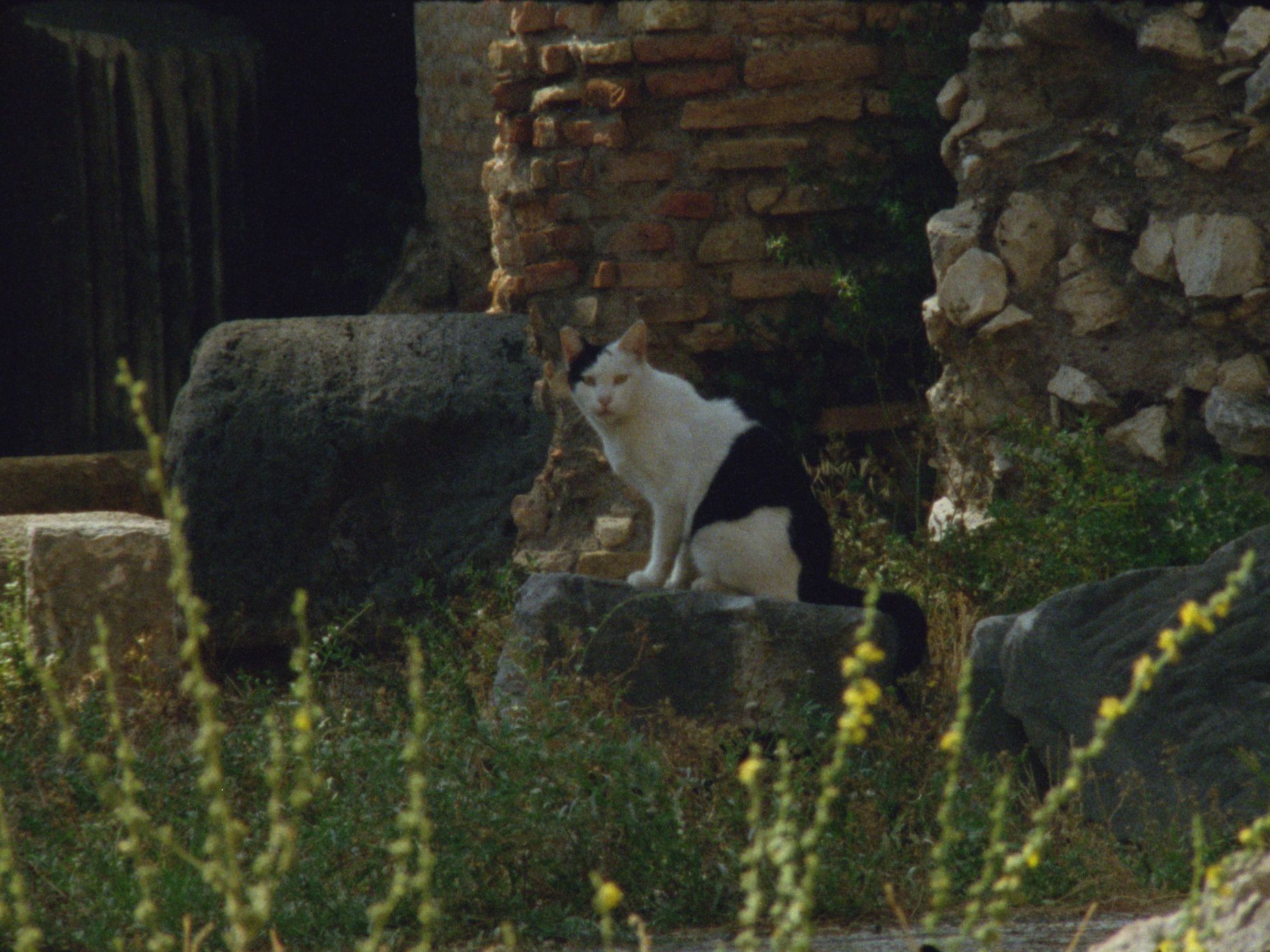 Renato Leotta
Roma
Residency
March 9-23, 2020 – Rome
In 2020 Renato Leotta, one of the artists supported by Silvia Fiorucci and Società delle Api, was one of the three finalists for the MAXXI Bvlgari Prize, the project created by these two institutions to support and promote the new generation of Italian artists.
His work, Roma, is a collection of images depicting cats and ruins and shot on 16mm films. Hosted by Silvia Fiorucci at the residence of Società delle Api in Rome, the artist took these pictures in the city center during the first weeks of the Covid-19 lockdown (March 2020). The project is dedicated to the Eternal City, specifically to Largo Argentina, a historic square and archeological area with the ruins of four Roman temples dating back to the Republican era, and now home to the city's oldest feline colony.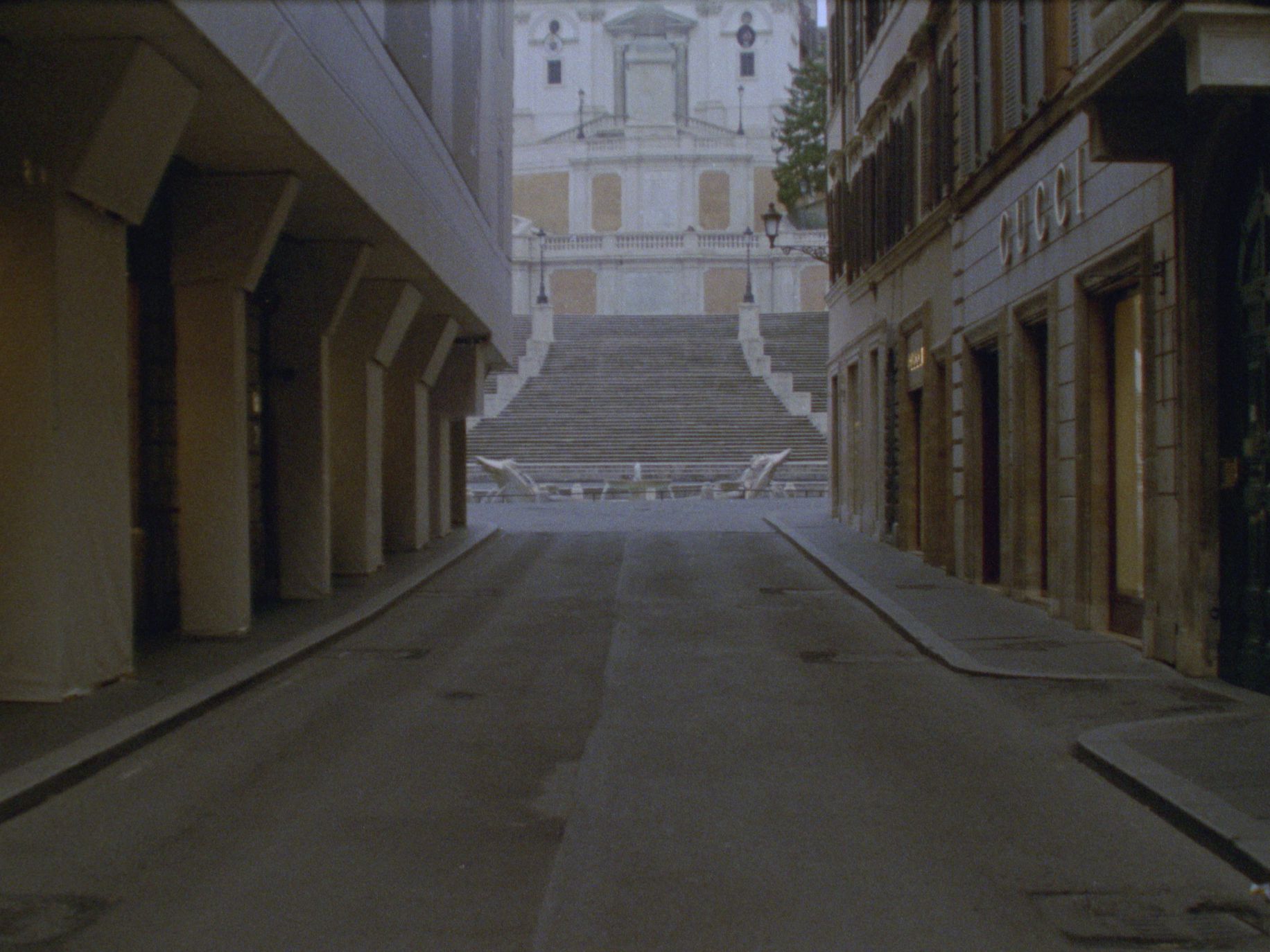 During the lockdown, the hectic life of Rome stopped, and the whole city resembled this calm, motionless place; the cats, their slow, silent lives, were the only presences in this desolate scenario. Protagonists of this project, they represented a pretext to reflect on the theme of the city in a historical moment in which human presence did not exist.
Conceived without an audience, Roma represents a "recorded landscape" where the gaze of the viewer and that of the artist merge, observing, recording, and highlighting the relationship that human beings have with other species, the natural world, and the environment that surrounds them.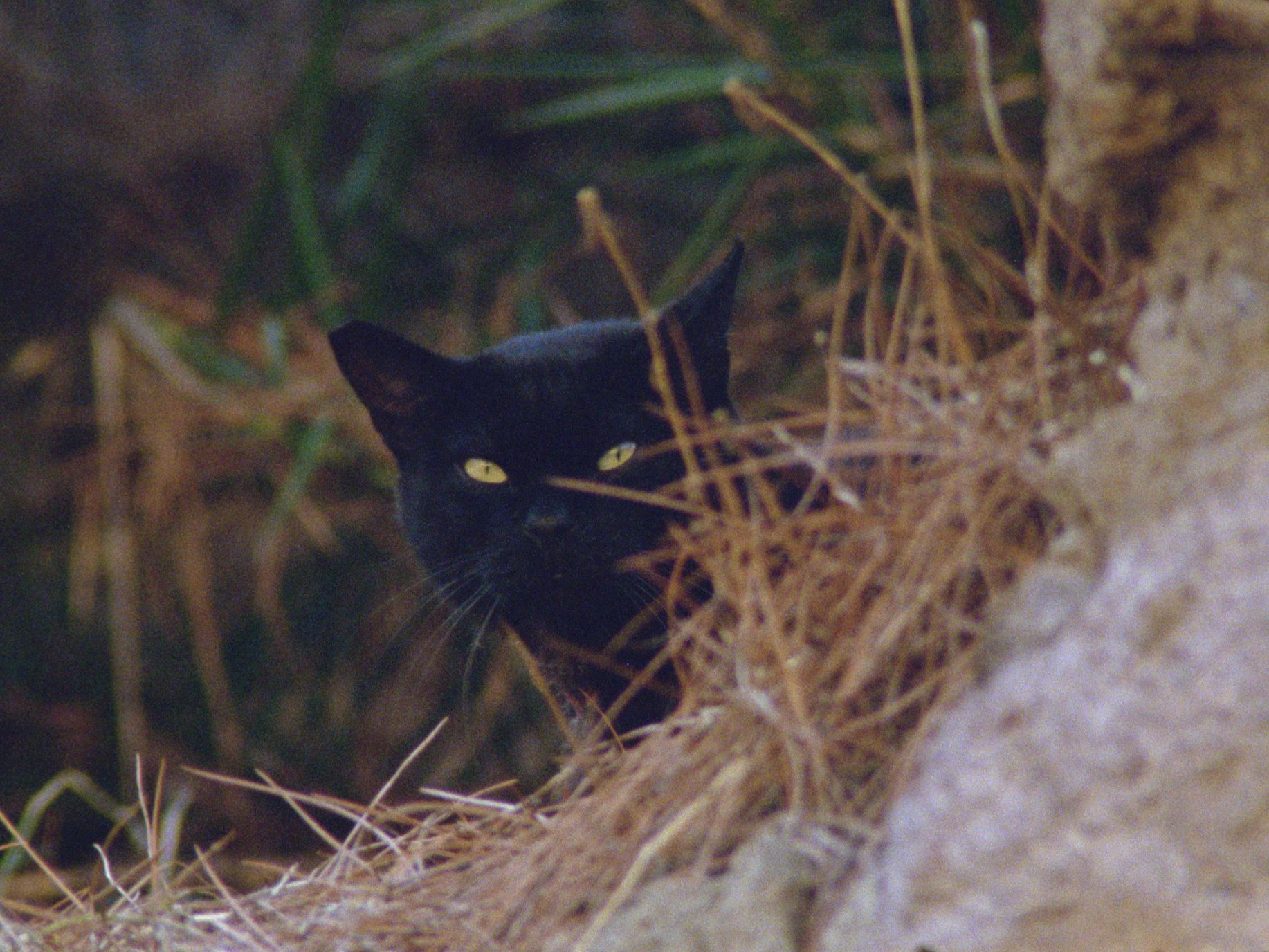 The finalists of the 2020 MAXXI Bvlgari Prize were chosen by an international jury, composed of: Hou Hanru (Artistic Director of MAXXI, Rome), Bartolomeo Pietromarchi (Director of MAXXI Arte, Rome), Manuel Borja-Villel (Director of the Reina Sofia Museum, Madrid), Emma Lavigne (President of the Palais de Tokyo, Paris), and Victoria Noorthoorn (Director of the Museo de Arte Moderno, Buenos Aires).