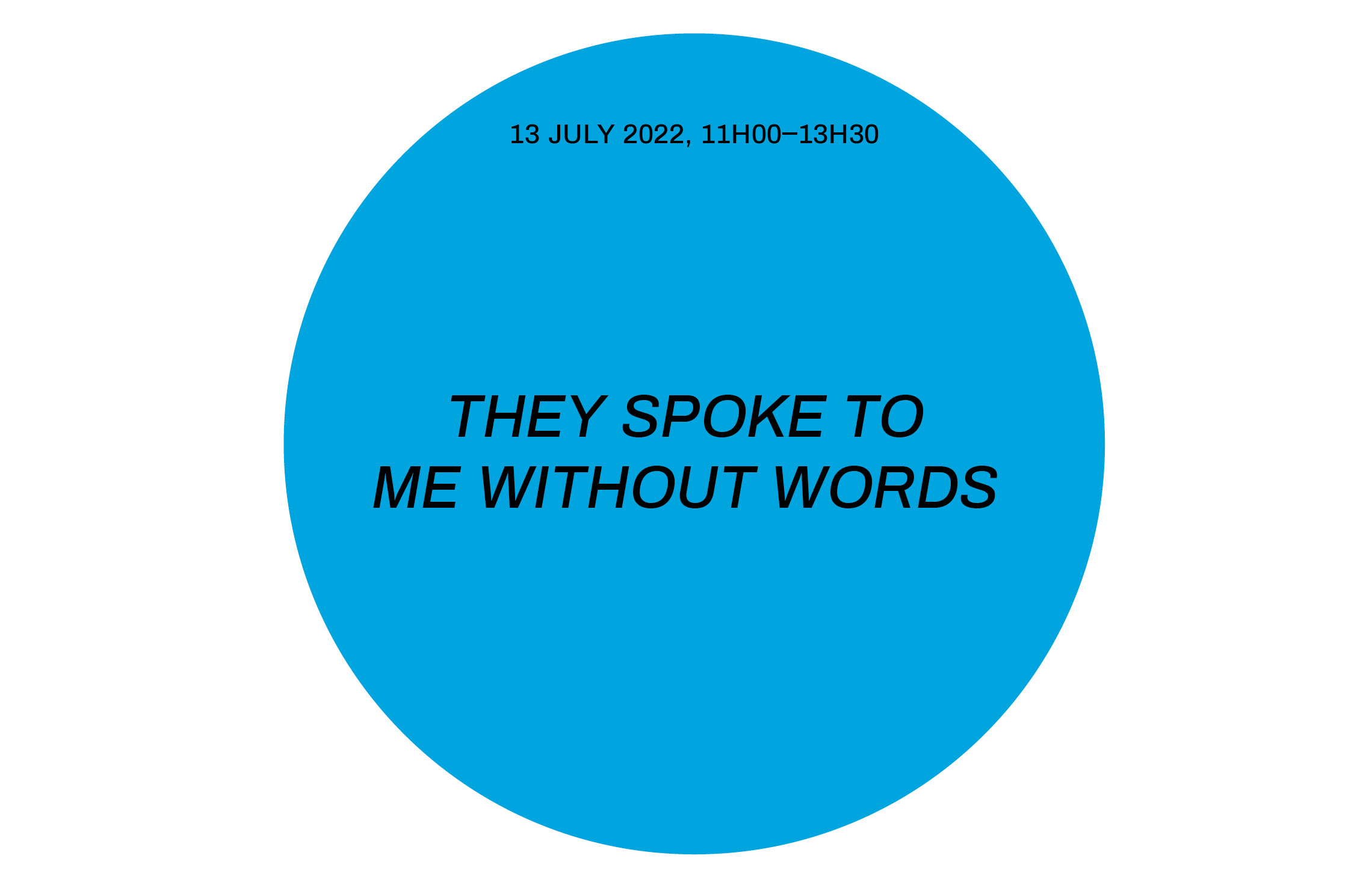 Sofia Stevi and Barbara Casavecchia in conversation
July 13, 2022 – Monaco
In the frame of Sofia Stevi's exhibition song without an ending, (April 14–July 22, 2022), the exhibition space of the Società delle Api in Monaco, Le Quai, hosted a conversation between writer and curator Barbara Casavecchia and Sofia Stevi, They spoke to me without words.
The original title for this conversation, "Mi hanno parlato senza parole" (They spoke to me without words), is a quotation from a recent book by Italian poet Chandra Candiani: Questo immenso non sapere. Conversazioni con alberi, animali e il cuore umano (This immense not-knowing. Conversations with trees, animals, and the human heart). In response to Ben Eastham's text accompanying the exhibition, the conversation intends to reflect on the multiple poetic conversations that Sofia Stevi shares with nature through her own world of symbols and archetypes. As Candiani writes in the book, we ought to relearn "the practice of wonder (…), that heals even the most wounded heart of the earth."
Wednesday, July 13, 2022
11H00–13H30
Le Quai
8 Quai Antoine 1er, 4th floor
Monaco
Sofia Stevi (Athens, 1982) makes paintings, sculptures, and works on paper. Drawing inspiration from literature, philosophy and the everyday, her works bring together a wide range of references, from the writings of Victorian poet Christina Rossetti to images found on Instagram. Sofia Stevi's lyrical practice encompasses painting, sculpture, book-making and poetry. In her work, memories of the Ancient world coexist with everyday life, resulting in compositions whose narratives are enigmatic and often broken. In her instinctive painting process, thoughts and ideas converge into artworks that are by turns poetic and dramatic. Moving between the real and imaginary, her works are often deeply personal, exploring the artist's desires and dreams. Her recent solo exhibitions include: Alma Zevi, Venice (2021, 2018); The Breeder Gallery, Athens (2020, 2017); Pippy Houldsworth Gallery, London (2019); Baltic Centre for Contemporary Art, Newcastle Upon Tyne (2017); Alma Zevi, Celerina (2016). Recent group exhibitions were held at The Breeder Gallery, Athens (2020); Galeria Pelaires, Palma, Mallorca (2020); Haus N, Athens (2020 & 2018); Wiener Art Foundation, Athens (2017); the Benaki Museum, Athens (2016); 53 Beck Road, London (2015); Aeropagus Konigen, Vienna (2015); Yorkshire Sculpture Park, Wakefield (2013); Whitechapel Gallery, London (2011). In 2015, she was artist-in-residence at Cuprum, in Nicosia (Cyprus). In 2010, Stevi co-founded Friary Road House poetry press, and in 2013 she co-founded the artist-led project space Fokidos, where she hosts exhibitions and residencies with both international and Greek artists. Stevi currently lives and works in Athens. She is represented by The Breeder gallery Athens.
Barbara Casavecchia is a writer, independent curator, and educator based in Venice and Milan, where she teaches at Brera art academy. Contributing editor for Frieze, her articles and essays have appeared in Art Agenda, Art Review, Flash Art, Mousse, South/documenta 14, Spike, among others, as well as in several artist books and catalogues. From 2008 through 2017, she co-curated with Andrea Zegna the public art project All'Aperto (Fondazione Zegna, Trivero, IT), with community projects and permanent site-specific installations by Daniel Buren, Alberto Garutti, Stefano Arienti, Roman Signer, Marcello Maloberti, Dan Graham, Liliana Moro, Alek O., Laura Pugno, Valentina Vetturi. In 2014, she co-curated the retrospective Maria Lai. Ricucire il mondo at MAN, Nuoro (with Lorenzo Giusti). In 2018, she curated the exhibition Susan Hiller. Social Facts, at OGR, Turin. She is currently (2021–2023) leading the research fellowship The Current III "Mediterraneans: 'Thus waves come in pairs' (after Etel Adnan),", promoted by TBA21-Academy at Ocean Space.